From Goldsmith to Front Square, across all faculties, preparations are underway for the most highly anticipated night of the year. Each April, Trinity Ball brings with it something to look forward to between deadlines and exams, but never without a little bit of drama. Be it underwhelming line-ups, people complaining about the poster design, others angry that they didn't get tickets or those who did angry about the price, we always find something to give out about even though we can't resist attending.
Last year's ball, however, was followed by a new kind of drama that students had not experienced before. As this year's Trinity Ball grows ever-close, I have, on a number of occasions, found myself catapulted back to this drama, as conversations about last year's Trinity Ball after party re-emerge across campus.
Trinity Ball is a long night. Beginning at 10pm, the night's proceedings do not finish until 5am. By that time, it can be said that a large percentage of party-goers have already crashed and decided to head home. Other, more resilient attendees, who have endured the cold to reach the night's final set, often find themselves stumbling out of the dance tent in search of where to go next. Sacrificing your house in the name of the session is a risk not many of us are willing to take. Most of us would rather see someone else's bathroom trashed than our own, and with clubs and bars closing well before the end of the ball, many guests are forced to go home to bed against their will.
ADVERTISEMENT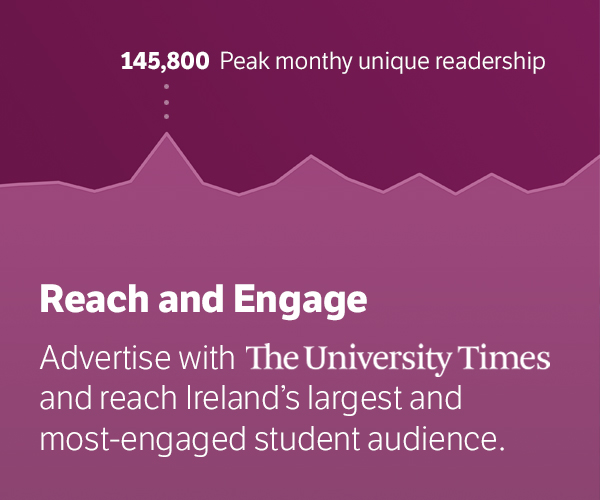 With this predicament in mind, last year saw a number of Trinity students decide to take matters into their own hands. An after party was held in a city-centre location following last year's ball, leaving many who didn't get an invite with an all-too-bitter taste in their mouths. This was evident across multiple college platforms, with one particularly notable article being published in this newspaper by the editorial board. Conversations about elitism and Trinity privilege once again made their way onto campus in the days following the ball, as discussions about the night were plagued with gossip.
While it is true that the party was guest listed, and that guests were specifically asked not to advertise their attendance, it can be said that perspective on the after party was lost in the days following the event. As thousands of tickets are sold for Trinity Ball, it is unrealistic to expect a promise of an after party. While I agree that last year's after party should not have been made exclusive to the extent which it was, the reality was blown far out of proportion.
This year, a more public party has been organised for those in search of something to do after Trinity Ball. Advertised through a Facebook event page, an after party will be held in Ned's Sport Bar from 7am onwards. Whitelabel, a relatively unknown events group, will co-host the event. The event group includes known members from the DUDJ production team, and provides few points of contact. Whitelabel have teamed up with The Early Shift, a local early morning party hosted regularly by Strato. Local DJs will be on the decks throughout the morning, including DUDJ members, with Whitelabel hinting at the prospect of a special guest. The event has been endorsed by Trinity Ents, which they have shared and advertised on the Trinity Ball Facebook event page. The event is open-invite, but strictly ticketed, with all tickets selling out within hours of the event launch.
The efforts to make the night memorable are commendable, and most importantly, gives students a space to dance once Trinity closes its gates. Tactics have been cleverly changed to keep the party as transparent as possible, and as far away from administrative connections with Trinity as can be managed.
While things are looking hopeful and my fingers are crossed for the success of both Trinity Ball and the parties that follow, I'm still waiting for someone to throw a spanner in the works to give us something to talk about.