Trinity College Dublin Students' Union's (TCDSU) part-time officers, convenors and committee reps were elected at the last meeting of TCDSU's council this year, with Colm O'Halloran elected Arts, Humanities and Social Sciences (AHSS) Faculty Convenor, Paul Shanahan elected Engineering, Maths and Science (EMS) Faculty Convenor and Ronan Doherty elected Health Sciences (HS) Faculty Convenor.
Megan Atkinson defeated Daire Hennessy to be elected Access Officer. Atkinson, who said she'd been involved in the Trinity Access Programme (TAP) since the age of 10, emphasised the "social and financial" challenges of being a TAP student, and said wanted to help support students next year.
Stephen Sheil was elected as the union's Citizenship Officer, with Kyle Chambers,
Maia Mathieu and Sara Ní Lochlainn also running for the position. Sheil spoke about the importance of voter registration, stating that he would like to get "I've registered" stickers to encourage students to register to vote. He stated his desire "to show that Trinitys doors are open to everyone".
ADVERTISEMENT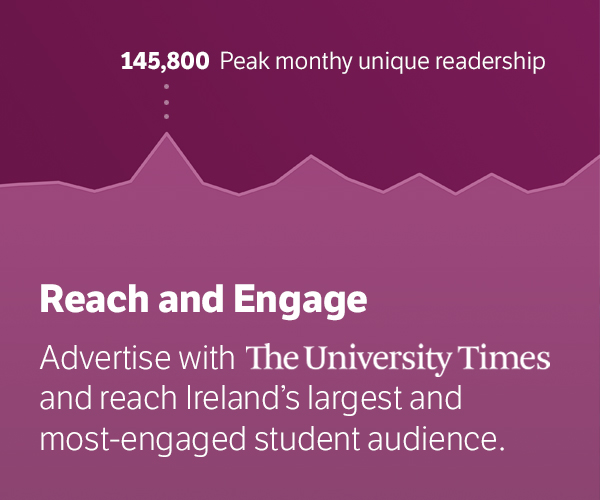 Laura Beston was elected Officer for Students with Disabilities, defeating Niamh Herbert. Beston, who co-founded the charity "Disability and I" to campaign on disability rights with Herbert, told the council meeting of her extensive work in the field.
Simon Benson was elected the union's Environmental Officer. He stated that the union "needs someone who can take it to the next level" and pledged to "unite the fragmented environmental groups around college". Ryan O'Toole and Lorcan McLaren also ran for the position.
Aghogho Atiyota was elected Ethnic Minorities Officer, beating Patrick McDonagh. In his speech he stated that he "fought for ethnic minorities all through secondary school" and brought about "a change that was felt throughout the school". The first-year student said he wants to "get rid of the whole labelling of ethnic minority and bring us to one group".
Running unopposed for Mature Students' Officer, Carley Bailey was elected. Previously the Students Parents' Officer, Bailey has worked on numerous issues this year, including a redecoration of the Trinity creche.
Noah O'Brien was elected LGBT Rights Officer, defeating Hiram Harrington, telling council that "LGBT activism is my heart and soul and I know we can make Trinity the forefront of it this year".
Two candidates ran for the position of Sports Officer, with Aenghus Officer elected to the role, defeating Kayla Young. He told council that he believed sport should be broken down into three main areas – high-level sport, people who don't engage with sport and improving mental health through sport.
James Cotter, who submitted a video as he is currently on Erasmus, was elected Irish Language Officer. He said that he had seen Trinity's passion for the language from "different perspectives" and that he has "developed strong working relationships with many on campus"
"I would encourage those intimidated by the language to make use of whatever language they have", he said.
Gillian Kiely was elected Chair of TCDSU council, with no opposition, while Tom Fogarty, Conor Evans, Odhran McLoughlin and Alden Mathieu were elected members of the Electoral Commission, which oversees TCDSU referendums and elections.
Luiza Maddalozzo was elected as the union's International Officer, while Casey O'Callaghan was elected Student Parents' Officer. Leah Keogh was elected Chair of the union's Oversight Commission, who also serves as secretary to the union's council, with Loic Delorme elected an ordinary member of the commission.
In one of the most contested elections, Aine Palmer, who served as Chair of Dublin University Gender Equality Society (DUGES) this year, was elected as the union's Gender Equality Officer. Palmer spoke passionately, and emphasised the importance of convincing those with different perspectives on issues like the repeal of the eighth amendment.
Sally Anne McCarthy was elected as the union's representative to the College's Undergraduate Studies Committee, with Sean O'Carroll and Paraic McLean elected to the union's Communications Committee. Niamh Carruthers, a committee member of the Trinity Vincent De Paul (Trinity VDP) Society, was elected Volunteer Forum Co-ordinator.
Correction: 00:56, April 5th, 2017
An earlier version of this article incorrectly stated that Ronan Doherty was elected Engineering, Maths and Science (EMS) Faculty Convenor, while Paul Shanahan was Health Sciences (HS) Faculty Convenor. In fact, Doherty was elected HS Faculty Convenor and Shanahan was elected EMS Convenor.