Coming into the match having not played a match in four weeks and missing four key players, Dublin University Football Club (DUFC) Women's lost to University College Dublin (UCD) in a high-energy game, with the final score of 22 – 10 not reflective of DUFC's share of the play.
UCD came flying out of the starting gates, putting a try on the scoreboard only five minutes in. However, before the match reached the 10-minute mark, UCD received a yellow card for a high tackle.
Trinity answered back quickly after the foul, putting five points on their own score card.
ADVERTISEMENT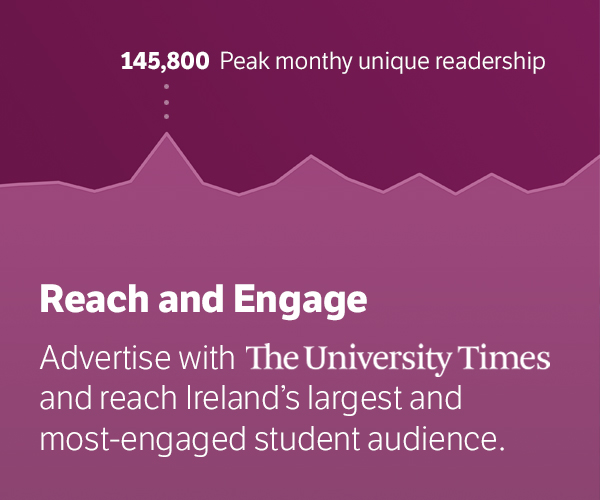 Trinity struggled to get out of their own half for much of the rest of the first half, despite often controlling more of the possession than UCD. UCD, however, became increasingly dangerous inside Trinity's 22, who were operating a shaky line at best. UCD scored another two tries, but only converting one, before the end of the first half.
The end of the first half was marred with countless unsteady scrums as the two teams struggled to maintain possession in the final minutes.
The best, and last, play of the half though, came from Trinity Captain, Niamh Byrne, who managed to take the ball within metres from the try line, but UCD managed to push her across the sideline ending the first half.
Trinity played an incredibly strong second half, with a tighter line, a stronger scrum, more effective tackling and excellent play at the break down.
UCD managed to squeeze out another five points in the first 10 minutes, but this was followed by supreme play by Trinity.
When it seemed that Trinity were never going to get the points they deserved on the board, back row Louise Catinot made the quick decision to take the ball from the back of the Trinity scrum and finally pushed Trinity back inside UCD's 22. With giving up so close to the line out of the question, Byrne managed to get Trinity across the paint, despite the best efforts of three UCD players. Just reward for the fight her team showed for the last 15 minutes. The superb play of Catinot and Byrne, with this being their final colours game, shows the talent and experience DUFC holds in its ranks.
With some sloppy brawling for the ball towards the end by UCD, it felt as though Trinity deserved at least another five on the board. But the game was kept on the halfway line for the majority of the remaining 10 minutes, with neither team's energy or fight dwindling.
Despite being behind on the scoreboard Trinity's defence remained resolute, successfully suppressing one last attack to keep the score at 22 – 10 to UCD.