One hundred loud and hyper sixth-class children from Tallaght and Dublin's inner city piled into Trinity's Global Room today for an awards ceremony signifying the end of the launch of a new programme that aims to keep young soccer players from DEIS schools engaged in their education.
A Trinity Access Programme (TAP) initiative in partnership with Trinity Sport and Shamrock Rovers Football Club, the launch of the Sporting Talent and Academic Rewards (STAR) project saw the presence of former Irish internationals Richie Sadlier and Stephen McPhail, members of the Shamrock Rovers first team, as well as Carlisle United's John O'Sullivan and Cork City's Seanie Maguire.
Speaking to The University Times, footballer turned pundit and psychoanalyst, Richie Sadlier said that the aim of the project was to "support the development of the kids on the project in terms of their education, their schooling and their mental and emotional development".
ADVERTISEMENT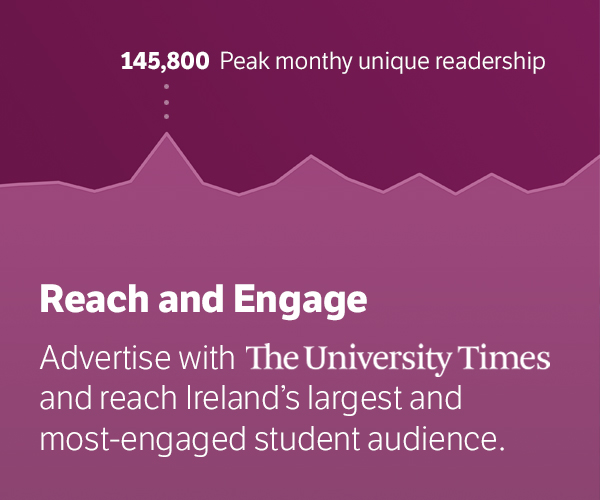 Sadlier told those present about his own story in football and education, saying that when he was a student in St Benildus College he used to think "I don't really need to pay attention because I am going to be a footballer".
However, Sadlier described the decision to reject a two-year contract from Millwall in order to complete his Leaving Certificate as the best thing he ever did. After eventually signing for Millwall post-school, Sadlier was then in a relatively good position when his football career was cut short due to injury in his mid 20s.
After getting a degree in sports science from the University of Surrey, Sadlier then came home to complete a Higher Diploma in Further Education (Hdip) in psychotherapy followed by a master's in psychotherapy and counselling. Education hasn't stopped there, though, as Sadlier is currently in the process of completing a two-year course in adolescent psychotherapy.
Speaking to The University Times after the event, Sadlier felt that the launch of the programme was successful in breaking down for the participants some of the stigma and barriers attached to Trinity.
"There was a lot of kids who came through the gates here, who first of all had never been in here before, who had never considered coming in here even on a day trip as a thing they would do. That's just not part of their background so to try and introduce something like this to them is a really great thing", Sadlier said.
TAP embassador and player for Dublin University Association Football Club, Jason Boateng, who was responsible for giving tours to the children, agreed that the launch was a success saying: "Most of the lads never thought of going to Trinity but we really changed their mind and perspective on that now".
Katriona O'Sullivan, who was in large part responsible for the STAR programme also had her footballing son, John O'Sullivan present to support the event.
John told The University Times that he left school at 15 to go over and play in England, and because of his background he wants to support the project.
John explained that himself and Cork City's Sean Maguire supported the project as they can relate to coming from working class backgrounds and the effects that can have on education.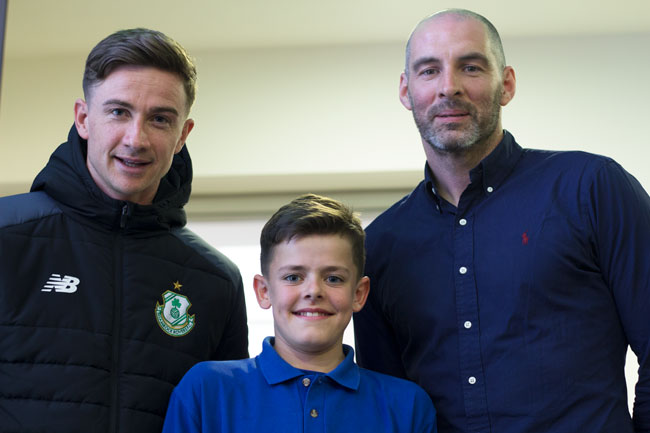 While O'Sullivan did not complete his Leaving Certificate before going over to England at 15, he said that now aged 23 he would like to get a formal education behind him. "I would like to do one [a course] while I'm playing.", O'Sullivan told The University Times before praising the efforts of The Professional Footballer's Association in encouraging players into education.
While Maguire, who has scored seven goals in the first seven games of the League of Ireland season, has got his Leaving Certificate, rumours of an imminent move to an English Championship side means that education is not something he is thinking about right now. Maguire, however did emphasise the importance of education saying "in a few years time I'd like to look into it and get a college degree".
But, with the offers from England most certainly on the table, Maguire was reluctant to talk about his future, saying: "I'm not really sure. I signed back with Cork to win the league and retain the cup. It's been a great start for me but most importantly we need to keep our feet on the ground and take every game as it comes."
Shamrock Rovers captain, Ronan Finn, who was a star of the Dundalk team that stole the nation's attention with their historic performances in the Europa League last season, spent his day endlessly signing boots, t-shirts and notebooks for the kids.
Hailing from Artane, Finn told The University Times: "I did a scholarship in UCD. I did a degree in sports management so I was on a scholarship through an access similar to these guys." Finn praised the work of TAP and said that his access programme in UCD was hugely beneficial for him providing "extra help, extra funding, and support groups"
With countless signatures and every selfie possible, 100 of the kids eventually filed out of the Global Room still noisily buzzing but clearly appreciative of the opportunity the launch gave them to be introduced to some footballing heroes and Trinity as a college.
The work of the STAR project and encouraging the participants through sport will continue over the next year, with training sessions for the kids by Shamrock Rovers and Sadlier running age-appropriate classes on mental fitness.