Camden St is widely known not only for its nightlife but also for its cafes and restaurants. You can find anything there, from some relatively authentic Indian street food and US-style diners to sophisticated up-market Italian restaurants. Over the past number of years, the appetites of Dublin inhabitants have become more and more demanding, pushing the trend for Middle Eastern cuisine to rise, with its spices and complicated modifications, all under a modern interpretation. But since the beginning of March, Camden St has had something new to offer, and it is not Middle Eastern, though it is similar. A Moroccan restaurant, Moro Kitchen by Dada, is located just on the main road.
Upon entrance, guests are greeted with an entire palette of smells, sounds and decor. Although the interior is relatively minimalistic, it displays some of the common stereotypes we might have about Morocco — their big hanging lamps that leave complicated shadows, the sitting on the side with small tables between the chairs and patches of tiles with various patterns that somehow magically fit together. Some of the elements are of a much more contemporary kind, such as the quotes on the wall and the decorations, which help the place to come across as a fusion of authentic and modern. The kitchen is located close to the main hall, meaning that you can smell and watch all of the food being prepared. This also contributes to the atmosphere of the place, although the smell may linger on your clothes afterwards.
The first time I came here, there was a storm outside, and my plan was to stay for a cup of coffee until the weather improved. However, after examining the menu, I was unable to resist the food on offer. Luckily, it was Sunday, which gave me a perfect excuse to go for their Moro eggs tagine, which costs €7.95. I was brought a piping hot bowl of spices with eggs baked on top and with a pita on the side. Without claiming to be an expert in Moroccan food, I have to admit that the dish was more than enjoyable, particularly due to the sight and smell of it. It might be a bit too spicy for those who are not used to it, but altogether the spices worked very well together, and at the end, I was able to wipe the plate clean from sauce with the pita.
ADVERTISEMENT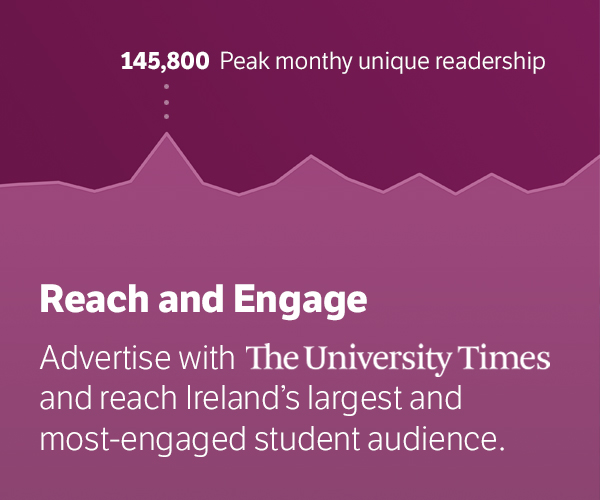 Aside from this, the menu contained such tempting options as a selection of wraps for €6.50 to €7.50, which I saw on a plate of one of the other diners, and it looked quite attractive as well. They also serve small tapas-style dishes for around €5 each. Admittedly, the Americano that I originally came for — which cost me €2.20, a typical price for Dublin — did not impress me as much. Moro Kitchen by Dada, after all, is a Moroccan place!