Looking at the man sitting at the head of the Graduates Memorial Building (GMB), you'd never know he had written a novel that's been translated into 30 different languages. To most, he wouldn't look out of place in Doyle's Pub on a Sunday night, quietly sipping a Guinness or two. As Irvine Welsh took his seat in a leather jacket and jeans next to the University Philosophical Society's (the Phil) newest president, Conn McCarrick, it was clear this was a man who hasn't let his celebrity go to his head.
As McCarrick observed, even a glance at Welsh's Twitter feed reveals his left-leaning political stances. Welsh made his oppositional position to Brexit obvious from the off, but he expressed sympathy with the working class who voted to leave, believing it would put more power into the hands of the people. Overall, Welsh lambasted the passive political elite – "I don't see any relevance in politics" – as acting though this disenfranchisement came as an unexpected brick through a window, and not a valid response to decades of Thatcherist neoliberalism. He expressed an appreciation of Nicola Sturgeon, First Minister of Scotland, for being "a regular person" and providing a replacement for the void left by the Labour party, one yet unfilled within England. He noted how capitalism and socialism have imploded within our society, and described the recent election Donald Trump to President of the US as a misfortune, saying "this guy is barely sentient".
With a largely millennial audience present, Welsh was asked about how his early 20s came to influence who he was now, as well as his writing. Growing up in a council estate with "few advantages", he noted how he turned to art and sport as outlets for his creativity. He ruminated on the fact that most people assume "children have to be one or the other", but noted how both were crucial to his personal development. The refusal to conform also played a key part in the topics he spoke about. Welsh spoke about how he actually wrote the first draft of Trainspotting in traditional standard English, but that it sounded "pretentious and forced". The now-iconic Scottish vernacular became his way of writing with a personal flair: "If you're going to write fiction, you've got to write it with extravagance." He also noted that the book would probably not be published today, because publishers would be unable to "pigeonhole" the novel into a distinct category.
ADVERTISEMENT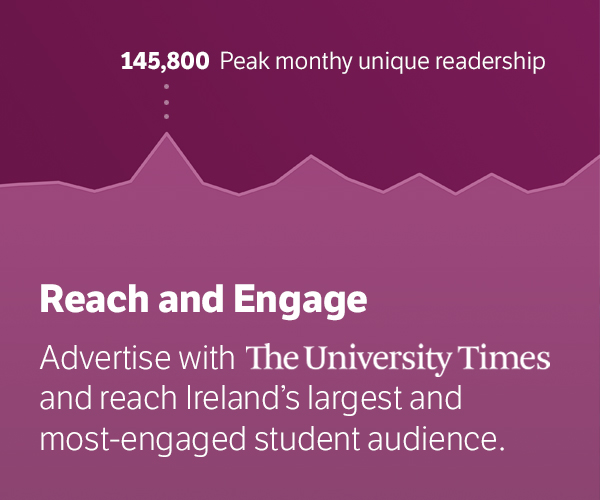 Welsh also commented on the now-iconic Trainspotting soundtrack, which many now consider to encapsulate the supposed "Britpop" generation. He sheepishly confessed to never having anticipated such music being a part of the soundtrack, himself preferring the more classic pop and rock icons of the 70s and 80s, and told the audience that the soundtrack came about almost by fluke. The movie didn't have the budget to licence Welsh's favourite tracks, and as such, was comprised entirely of bands that the team knew personally, who at the time were up-and-coming London artists, such as Damon Albarn of Gorillaz and Blur fame. He reflected that this gave the movie a very contemporary feel that it wouldn't have otherwise had – a trait reflected in T2: Trainspotting's soundtrack featuring Wolf Alice, The Prodigy and Limerick's very own Rubberbandits.
So what's next for the critically acclaimed and bestselling author? A television adaptation, it seems. As of present, Welsh is in talks to transform Skag Boys from the written word to a mini series. He stated that it will take "a bit of gumption and bollocks" to get done, but that it's a likely feature on our horizons. Throughout, Welsh emphasised the importance of being true to yourself, claiming "the only things worth doing are love and art". From a charming opening to a very powerful finish on the importance of writing what is close to your own heart, rather than what people want you to write, Welsh concluded to a standing ovation.