It's June in 1940s Dublin and Germany is rapidly advancing on Allied territory. France is all but overcome and neutral Ireland may not escape the force of the German army. Enter Paul Duggan – a hapless lieutenant roped into G2, the army's intelligence division. Being used by his detestable politician uncle, Duggan must simultaneously keep close watch on a suspected German spy, and try to locate his uncle's missing daughter.
What does this have to do with Dublin? I'm glad you asked. After many failed attempts to arrange a meeting, author and journalist Joe Joyce spoke to The University Times about Echoland and the April festival by email. Chosen as the representative for Dublin: One City, One Book 2017 – an award-winning Dublin City Council initiative in association with Dublin City Public Libraries – Echoland explores Dublin in a time that Joe describes as one of "great uncertainty and of great political importance to the country in being able to remain neutral and largely uninvolved in the war". Showcasing a Dublin that most of us are unfamiliar with, and being able to depict it in such detail, is one of the many reasons Joe's book was chosen for this prestigious campaign.
Dublin: One City, One Book aims to encourage everyone to read a book that firmly sets its roots in the nation's capital during April of each year. Running since 2006, the festival has celebrated works of fiction by many esteemed Irish authors, from Flann O'Brien to Oscar Wilde, and being chosen this year left Joe Joyce "delighted". "It came out of the blue, as a total surprise", he says.
ADVERTISEMENT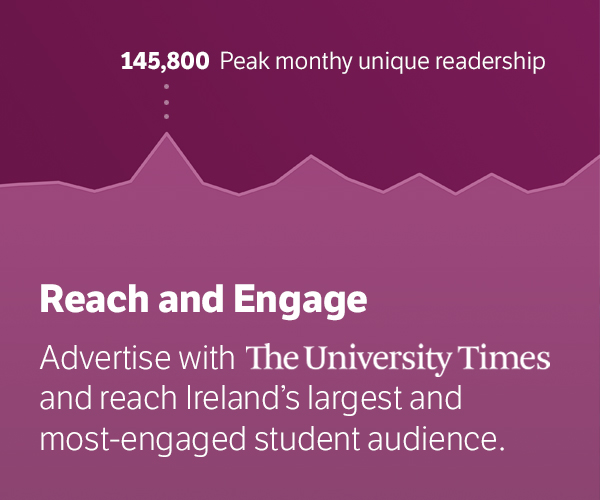 First published in 2013, Joyce reveals that Echoland took around 18 months to write and perfect. Rather than focussing on cold, hard historical facts, Joyce tends to zone in on what life was actually like in 1940's Dublin. "I'm always looking for, or trying to imagine the small details that create a time and place", explains Joyce. On reading the book, anyone familiar with Dublin cannot help but be assaulted by familiarity in its pages – the street names and descriptions flow abundantly, and strike visceral images in the mind. The setting is extremely important, remarks Joyce. "It would not be the same book if it was set anywhere else in Ireland." More than just a spy thriller, Echoland seeks to celebrate the vivacity of Dublin even in a time of war and turmoil.
And what of the author himself? If our email exchanges have taught me anything, it's that he is a man of infinite patience and grace. Replying in lightning fashion, which cannot be said for many authors, Joyce was more than willing to share his experiences thus far with the student population and beyond. Echoland is the first in a trilogy, succeeded by Echobeat and Echowave respectively, all of which are set in World War II Dublin. Aside from this trilogy, Joyce has also written The Triggerman set during the Troubles, Off The Record which deals with the journalistic world in 1970's Ireland and an extremely well-received play about James Joyce and Oliver St John Gogharty, The Tower. Though the writers hold the same name, these two Joyces are of no relation.
A graduate in English and sociology from NUI Galway, or University College Galway as it was called when he attended, Joyce always wanted to be a writer, though found himself "sucked" into journalism for many years, writing for both the Irish Times and the Guardian among others. He believes that "journalism is very addictive, always changing, very interesting, and offers instant gratification: what you write appears tomorrow or even sooner these days. But in my humble opinion, it's actually bad training for the long haul of novel writing". As many failed novelists will tell you, novel writing is no walk in the park, and it's reassuring to know that a seasoned and celebrated author like Joyce struggles the same as the rest of us.
Dublin: One City, One Book will see an abundance of war-themed events this April, ranging from the literary to the film industry. The festival began with a workshop for children aged 6-11 entitled "Spies, Lies and Secret Messages", and events will continue to run for the full month. The ones Joyce is looking forward to most are "Spies in 1940's Ireland", a talk run by Eunan O'Halpin, the Trinity Professor of Contemporary Irish History, on April 10th, and "Lord Haw Haw", an event run by Mary Kenny on April 12th, where she will discuss her book Germany Calling: A Personal Biography of William Joyce, Lord Haw Haw. For history and literature lovers alike, it is not a month of events to be missed.