Trinity College Dublin Students' Union (TCDSU) voted this evening to approve a new agreement, championed by the union this year, which has the potential to redefine College's relationship with students.
The policy, which is currently moving through Trinity's administrative structure, is currently being discussed by the College, and the vote came as an emergency motion brought by TCDSU Education Officer, Dale Whelehan.
The agreement has been approved by the College's Student Life committee, and will be discussed at the College's undergraduate and graduate studies committees this month.
ADVERTISEMENT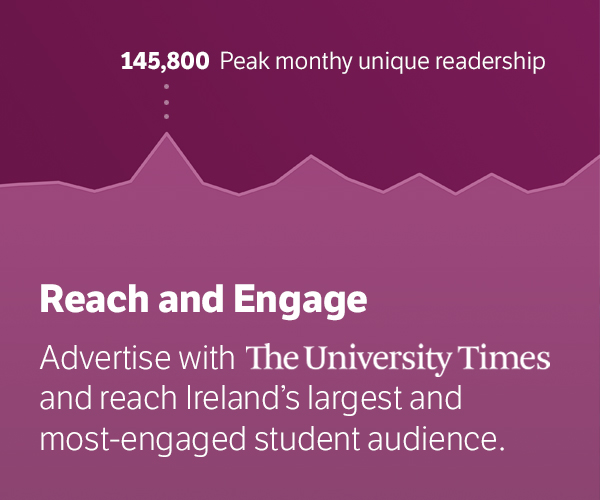 Vice-Provost, Prof Chris Morash, has agreed to champion and implement the policy, which will improve the student experience in a partnership between College, TCDSU and Graduate Students' Union (GSU). To become policy, the agreement will need to be approved by University Council.
The Vice-Provost is the primary academic sponsor of the Project, while Whelehan and the GSU's Vice-President, Elisa Crespo, are the student champions. The document will also be signed by Provost Patrick Prendergast and the President of TCDSU, Kieran McNulty.
If the policy is implemented, the students' union and Vice Provost's office will have ownership of the document and a review and an implementation plan will also be produced.
Speaking to The University Times last month, Whelehan said that he and the Dean of Students, Prof Kevin O'Kelly, "have been working quite a good bit over the last month to address any of the concerns that were raised about the document at both student life and undergraduate studies committee".
The policy is divided into three sections: Student Engagement and Representation, Partnership Theme and Associated Projects for 2017-2018, and Scope of the Partnership Agreement Policy.
The partnership proposal, which has dominated Whelehan's work this year, received unanimous support from TCDSU council this evening.