A motion proposing a college-wide boycott of the state of Israel is to be brought forward at the next meeting of Trinity College Dublin Students' Union's (TCDSU) council, taking place tomorrow.
This proposal follows the failure of a similar motion brought before the Graduate Students' Union (GSU) in November 2016. In a tight vote, which saw many students abstain, the union voted against endorsing an academic boycott of Israel. A recent disputed UN report stated that Israel was guilty of the crime of apartheid, but noted that "only a ruling by an international tribunal in that sense would make such an assessment truly authoritative". Israel continues to occupy Palestine despite breaching international law in doing so.
As part of this present motion, it is proposed that TCDSU lobby not only to academically boycott the state of Israel but also to economically divest all university funds from the country and from any companies complicit in the occupation of Palestinian territories. This is in line with what the global Boycott, Divestment and Sanction (BDS) movement advocates, a movement the motion would see the students' union affiliate itself with.
ADVERTISEMENT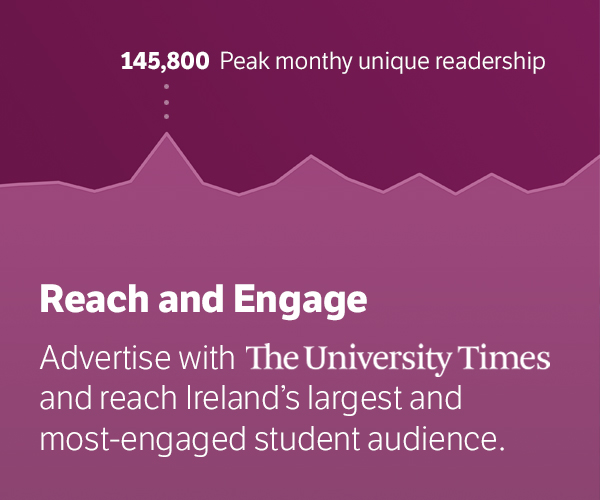 Speaking to The University Times, in February, Ciaran O'Rourke, a PhD student and founder of the Students for Justice in Palestine group, stated that the BDS movement is "modelled on the global struggle against apartheid South Africa". In 1971, the College Board set a precedent among Irish universities by divesting all shares from any company that was trading in South Africa, as well as cutting any research ties with South African institutions.
O'Rourke's student group currently exists independently within Trinity, though this current motion would see the setup of a student-led Palestinian solidarity lobby group within the union. The group recently came under scrutiny due to its protest at a visit of the Israeli ambassador, His Eminence Ze'ev Boker, organised by the Society for International Affairs (SOFIA), which led to the cancellation of the event. Provost Patrick Prendergast, in a statement released after the cancelled event, criticised the protesters, whose actions he described as representing "the antithesis of what Trinity stands for".
"Trinity will remain a home for debate and we will do everything possible to make sure that efforts to suppress the free exchange of ideas do not succeed. I look forward to welcoming Ambassador Boker back to Trinity to speak again in the near future", Prendergast continued.
Following the protest, O'Rourke attended a disciplinary hearing and was charged with a €150 fine for "conduct .. .that frustrates the holding of a previously authorised event, meeting or other function on campus", as he explained in an email to The University Times. The group as a whole did not face any sanctions.
The group were planning to deliver their petition to "end research between Trinity College and Israel until Palestinian rights are respected", which has received over 2,000 signatures, to Chancellor of the University, Mary Robinson and Prendergast on Friday, February 24th. However, the College has since cancelled this delivery.
The motion was proposed by science class representative Conor Reddy.
Correction: April 11th, 2017
An earlier version of this article incorrectly stated that Israel had been found guilty of apartheid on two accounts. In fact, while a recent disputed UN report that that Israel was guilty of the crime of apartheid, it noted that "only a ruling by an international tribunal in that sense would make such an assessment truly authoritative".