Trinity College Dublin Students' Union (TCDSU) has promised to accommodate on-campus students elsewhere who are particularly affected by the ongoing nighttime Luas works outside Trinity, a source of much-complaint from residents.
Students who have exams and are affected by the night works will be offered hostel accommodation by TCDSU. Speaking to The University Times President of TCDSU, Kieran McNulty, said that TCDSU will pay for hostel, and that he will be discussing with College and the Accommodation Office over whether it's possible for them to cover the cost.
McNulty specifically referred to medicine students, who have a large amount of exams at the end of the year.
ADVERTISEMENT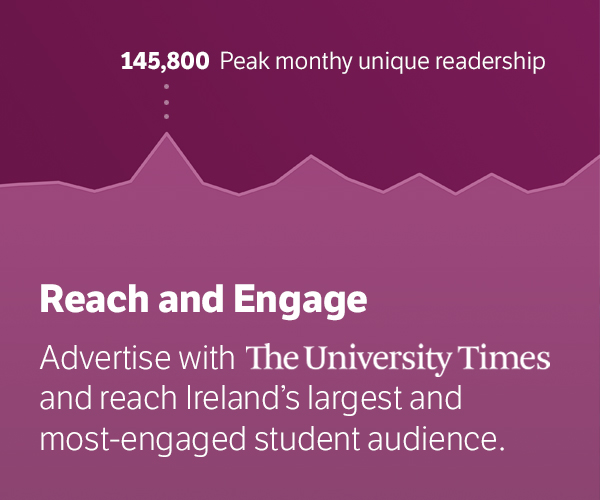 The union also has support from College to book lecture theatres as extra study facilities for students affected by the Luas works, McNulty said.
McNulty said that he will be meeting Provost Patrick Prendergast on Wednesday to talk about the impact Luas works are having on students, especially nighttime works.
In a statement on their Facebook page, TCDSU stated that it had "not been told of the last three weeks of Luas works and were informed that this was a mistake". The union have requested an urgent meeting with Luas over the ongoing works.
McNulty said that typically Luas sent a list of work times and places to College, who then forwarded them onto him immediately. However, this had not happened for the last three weeks, as Luas did not send them to College.
Last Friday, in a meeting with TCDSU and the accommodation office, the Luas contractors proposed an exclusion zone around campus. While the confirmation of how long this zone will last is yet to be confirmed, the TCDSU statement said that "most of the night works will stop now".
Speaking to The University Times via email in February, a spokesperson from Transport Infrastructure Ireland, Sandra Angley, said that they would liaise with TCDSU and Trinity on a "weekly if not daily basis". Despite this, the night works continue to disrupt students residing in on-campus accommodation.
Katrien Goossens, a representative of Sisk Steconfer Joint Venture Utilities Limited, who are the contractors for the current work on Pearse St, told The University Times in an email last month that the company would be providing weekly progress updates to ensure that residents and others affected would be well-informed and up to date with future developments.