Cavan four-piece The Strypes has achieved admirable success since its 2010 debut, becoming an Irish household name well before any of their 21st birthdays. It's been fast paced since the get-go, with the band boasting an impressive gig history, including playing support slots for the Arctic Monkeys and playing Electric Picnic in their own right. With two full albums since its first EP in 2012, The Strypes show no sign of slowing down.
Amid a busy time of preparations for an upcoming album and just days before its headline performance at Trinity Ball, Peter O'Hanlon of the band was happy to speak to The University Times about the band's ever-growing success. "We recorded an album last November, we're getting that ready now. We were just over in London for a photoshoot for it actually. We're doing an Irish tour now also so doing some promotion for the album, and we're going to be in England for most of the summer touring and doing some promotion there. It's all quite busy at the moment just trying to get it all together, it should be out in June."
Having left fans waiting almost two years since the release of its last album, Little Victories, in 2015, The Strypes appears to be wholly invested in its current project. Produced by musician and producer Ethan Johns, O'Hanlon describes Johns as "an absolute legend". "We actually very nearly signed with him when we were trying to get signed with labels. We met him by chance then in Wales and we played him a song, he thought it was fantastic. We were in Wales then for a whole month, recorded the whole [album]. It went by so smooth, it was so easy, no fights. It was a harmonious moment when everyone was just on the same page. It was great. When you want everything to fall into place is when you're recording an album and we were quite lucky in that respect."
ADVERTISEMENT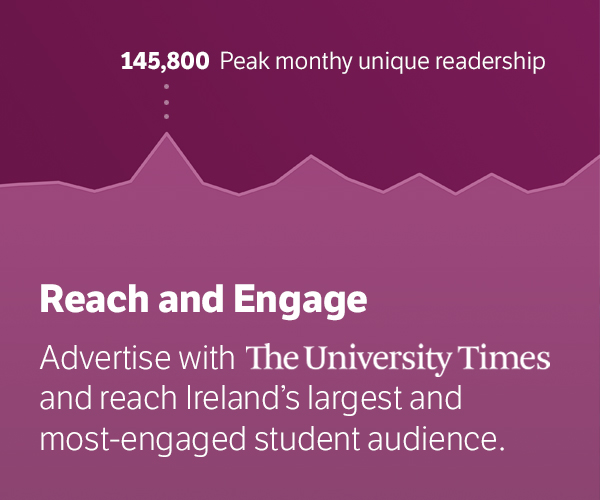 Despite the success in the studio, playing live sets on stage is where the band feels most at home. Connecting with the audience is at the heart of what The Strypes likes to do best, with O'Hanlon commenting that "the tour is going really well at them moment, [we've] been playing loads of small pubs and clubs up and down the length of the country and that's what we like best. Being able to see the whites in people's eyes, they are right up in front of you. You know the monitors and the sound could be shite but it doesn't matter because it's still really nice. You don't want to get comfortable playing to a big crowd, we work better in close proximity. If we're elbowing each other it's probably going to be a better gig."
Intimacy is at the core of Trinity Ball, with artists given the opportunity to get up close and personal with attendees, and as a result it should be well suited to The Strypes. "We've never been to Trinity Ball before. Of course it's legendary, and it's going to be exciting, our first time being there. We're going to be playing some of our new stuff. We were a bit nervous about that, but we've been doing it lately and people have been responding really well." O'Hanlon adds the the band will play "some of the singles people would know us for also. It'll generally just be a proper rock and roll affair".
As seasoned performers, the band know well what a crowd wants. Their ability to anticipate an audience, structure their show and adapt to how they are received is one of their strongest suits. O'Hanlon further notes that Trinity Ball "is a party gig", and so "you have to let people enjoy themselves. This isn't a time to lay down your manifesto, this is a time to let people have fun. That's what we're gonna do, have a good time with the crowd".
---
The Strypes will play the Trinity Ball Main Stage at 3.25am.