Trinity's security guards last year earned €116,800 in commission for shutting down after-hours parties on campus, The University Times has learned.
Details released to The University Times under the Freedom of Information Act revealed that two security guards in particular earned more than €20,000 each from the pay scheme, which was introduced for the first time in Trinity's most recent financial year. College declined to release their names, citing data protection concerns.
More than 1,460 parties were discovered by security staff last year.
ADVERTISEMENT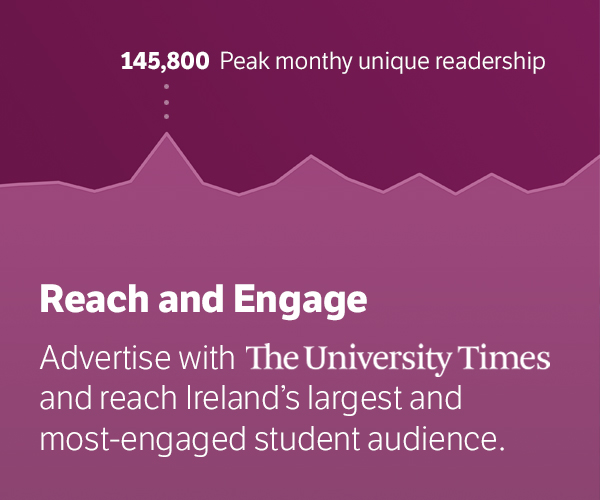 Parties shut down in New Square earned each guard €63, or 4.5 times the standard hourly wage of Trinity's security guards. Parties shut down in Front Square and Botany Bay netted the guards €56, while those in Pearse St and Goldsmith Hall earned them €49.
Security guards at Trinity Hall, however, were not entitled to commission.
"Rooms on campus are primarily reserved for Fellows, Scholars and students in their final year", Caireann Ní Labhraidh, Trinity's senior press secretary, told The University Times. "Because of this, it is imperative that College, as a residential campus, is an optimal study environment, where students can unwind peacefully."
"The scheme was introduced as a means to incentivise security guards to perform functions that helped this vision become a reality", she said. "It was also used as a way to compensate security guards, who may have faced wage cuts in recent years due to the decline in state funding."
Trinity's security guards, alongside administrative and service staff, are threatening strike action in the coming weeks in a dispute with college over an end to promotions, the introduction of fixed-term contracts and the remuneration of staff commissions. Trinity's security guards, who are represented by the the Irish Federation of University Teachers (IFUT) and Unite, have said they will be going on strike to protest their situation if the dispute is not resolved.
Such action would mark the lowpoint of Trinity's relationship with its staff in a college that hasn't seen strike action since the 1990s. IFUT and Unite are currently reaching out to Trinity College Dublin Students' Union (TCDSU) to ensure that all students support the security guards, administrative and support staff if the dispute leads to a strike.
Throughout the dispute, the unions have highlighted their poor treatment from College management and the lack of respect their concerns have been shown. They will be meeting with the Workplace Relations Commission in the coming weeks to discuss contracts and remuneration.
Editor's Note: April 2nd, 2016
This piece, published on April 1st, 2016, is an April Fool's Day joke. Security does not get commission from breaking up parties.
---
Daimhin Ní Muirgheal contributed reporting to this piece.