The view from Trinity's Front Gate could drastically change under new plans for the renovation of College Green, which would ban cars and create a new civic plaza that provides space for up to 15,000 people to congregate, featuring trees, benches and cycle routes.
Under Dublin City Council's plans, a total of 7,300 square meters would be converted into this new civic space, which would be able to host public events. A new water sculpture with 32 individual jets that can shoot up to six feet into the air would also be installed.
Trinity would be separated from this new space by the existing road outside of Front Gate, which allows cars to travel along a North/South route. While taxis and buses could continue along this route, where the Luas will also run, private cars would not be able to use this route.
ADVERTISEMENT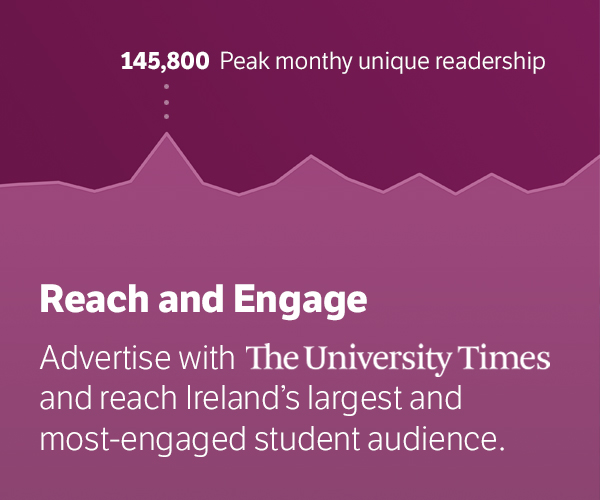 Traffic on Dame St would instead stop outside of Foster Place South, leaving the space outside of Bank of Ireland free for pedestrians and cyclists, with a two-way cycle route to be introduced.
The plans, which are to be submitted to An Bord Pleanála later this month, could see work starting in January 2018 if planning permission is granted. Work is expected to take 12 months, with existing trees removed and 22 new ones planted.
Concerns have been expressed by the Dublin Chamber, which represents businesses in the region, however, over the approach to traffic planning. A lack of clarity, a statement from the chamber said, "is causing great concern for businesses in the city and is making it difficult for firms to plan for the future". The group is calling on Dublin City Council to publish details of how changes to the area would affect traffic in the city centre, and expressed concerns that key areas of the city centre would be made car free, without a corresponding increase in investment in public transport.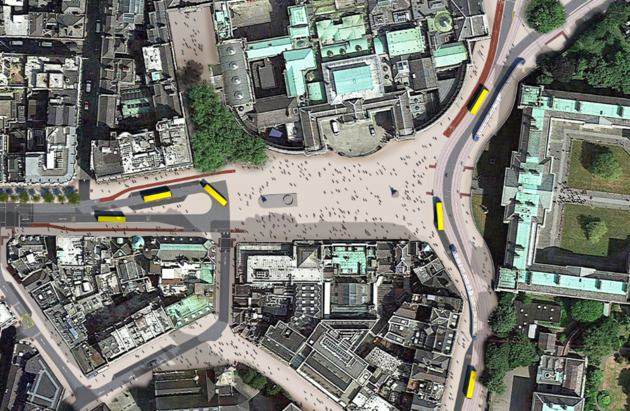 The College Green area is one of the city's main thoroughfares, bounded by impressive historical buildings, including Trinity itself. The possibility of turning this space into such a civic plaza has long been mooted, with plans proving contentious for many groups, including business owners, with concerns over whether such a development would increase or decrease visitor numbers to the city centre.
The area is currently enveloped in construction as the Luas Cross City project nears completion – a project that has caused considerable disruption to residents in Trinity at night time and throughout the exam period.