Irish research is good for Irish society and its economy. That was the resounding message from this evening's Trinity postgraduate conference, which saw some of the biggest names in Irish research question how and why the sector has failed to so far attract significant support from successive governments.
Organised by Trinity's Graduate Students' Union (GSU), some of the biggest names in Irish research made the case for more funding for Ireland's researchers and for higher education generally.
The talk, which began with a discussion about the value of research more generally, quickly moved to one of the most-discussed, and more urgent, issues facing the third-level sector: the dramatic decline in higher education funding, and what approach those in the sector can take to rectify this.
ADVERTISEMENT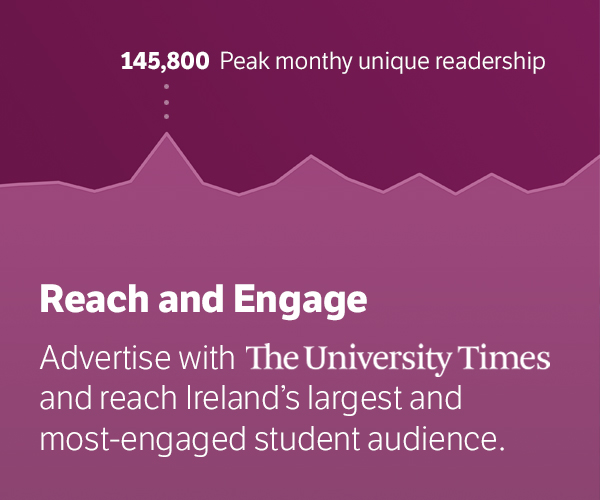 There was a sense of despair in the room as the conversation turned to the money provided to higher education funding. Dr Graham Love, Chief Executive of the Higher Education Authority (HEA), pointed to the success of Ireland's farming lobby, suggesting Irish researchers need to lose their embarrassment at asking for money.
The potential for a powerful lobby group, involving students, staff, parents and relatives, has not materialised, Dr John Walsh, Director of Teaching and Learning in Trinity's School of Education, said, describing higher education as the "only sector I know where people are apologetic when making their case".
The panel was part of the inaugural International Postgraduate Research Conference organised by the GSU and held in the Trinity Biomedical Sciences Institute (TBSI). The two-day conference, which began today, is themed "borders and horizons", aiming to examine the importance of research and questioning in today's political and cultural environment.
Representation was a common thread throughout the discussion. Numerous panellists bemoaned the sector's poor ability at attracting both political clout and public support as it tries to bounce back from years of austerity.
Irish research needs to "be able to storytell in a politician's voice", Trinity's Research Development Manager, Doris Alexander said. "If we cannot storytell our impact, why would politicians fund us?".
Trinity's Prof Jane Ohlmeyer, speaking this evening in her role as the Chair of the Irish Research Council, emphasised that one of the core problems facing Irish research was "we do not speak with one voice, as a community".
Others were critical of the gap across the sector, among students and staff alike, for their poor long-term lobbying for the sector's needs. There is a lack of a coherent voice, Walsh said, and university presidents are "top of the list in my view".
The panel, which was divided on some questions, such as the influence industry funding can have on academic, agreed on the serious need to convince taxpayers that Irish research is worth investing in.
The panel discussion, which began with a talk by Prof Eoin O'Dell from Trinity's School of Law on plagiarism, copyright and academic freedom, soon moved towards the thorny topic of industry influence on higher education research. A recent report by the government recommended, after calls from students' and trade unions', that employers contribute more to higher education.
"Industry are being asked, and will be asked, to pay more", Love said. One of the beneficiaries of Irish higher education, he said, is employers.
Time and time again, however, the panel returned to the issue of higher education funding. Love referred to the report, "winding its way slowly through the Oireachtas", on higher education funding. The three options set out in this report, which was published last July, are currently been considered and discussed by the Oireachtas Education and Skills Committee, in a long, much-delayed process that has faced scepticism and criticism from people within the higher education sector,
"Funding and quality are not necessarily linear, but they're pretty tightly linked", he said, words echoed by numerous
While Irish universities could enhance their quality further, he admitted, that is "extremely difficult" to do without more funding. However, getting more funding from the state, he claimed, "seems to be so far down the priorities of political leaders it's fallen off the table completely".
---
Sinéad Baker contributed reporting to this piece.