A proposal to re-write the relationship between students and the College was approved today by Trinity's University Council. The first partnership agreement of its kind in Ireland, it aims to improve the engagement between Trinity students and staff, putting them into a position of collaboration.
Spearheaded by Trinity College Dublin Students' Union (TCDSU) Education Officer, Dale Whelehan, the agreement aims to see students more involved in the College's decision-making processes, both academic and non-academic.
The agreement, which has the potential to redefine the relationship between the College and its students, has been moving through Trinity's various committee stages for months and has already been approved by the College's Student Life committee, as well as the undergraduate and graduate studies committees.
ADVERTISEMENT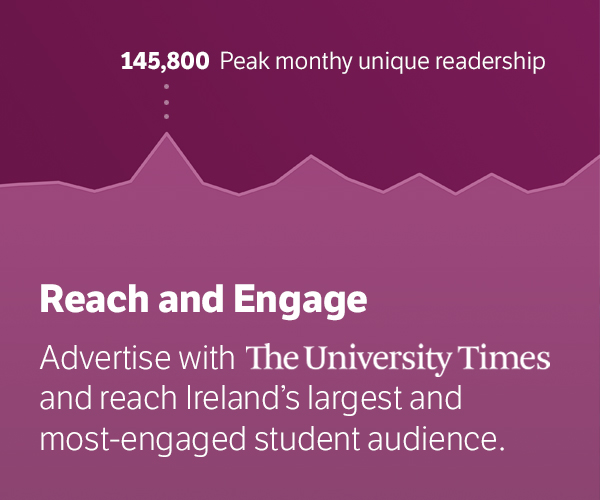 The Vice-Provost, Prof Chris Morash, has agreed to champion and implement the policy, which will improve the student experience in a partnership between College, TCDSU and Trinity's Graduate Students' Union (GSU). The project has two student champions – Whelehan and the GSU Vice-President, Elisa Crespo – who have been working for months on the document which was also signed by Provost Patrick Prendergast and President of TCDSU, Kieran McNulty.
Speaking to The University Times following the approval of the partnership agreement today, Whelehan said he was "delighted that Trinity has championed this for Irish higher education", adding that he hoped other Irish universities and institutions will follow.
"Protecting the rights of students in partners in the teaching and learning environment is so important", he said, especially in the uncertain future of higher education funding. The agreement, he said, is about protecting students and counteracting "the concept of students as consumers in their higher education".
Following today's signing, the students' union and Vice Provost's office will have ownership of the document and a review and an implementation plan will also be produced. The partnership agreement, Whelehan said, will have a huge knock-on effect for any issue students have with college, from Erasmus to access to college services. The agreement will give students a "stronger position" to have "meaningful conversations" about the changes students want to see in Trinity, he added.
The policy, which has dominated Whelehan's work this year, is divided into three sections: Student Engagement and Representation, Partnership Theme and Associated Projects for 2017-2018, and Scope of the Partnership Agreement Policy.
The agreement is part of a wider trend in national higher education, with the Higher Education Authority (HEA) in April publishing a report from the Working Group on Student Engagement in Irish Higher Education, which called for greater transparency and inclusivity in college's decision-making processes as well as warning against the "market model" of student engagement that is common in colleges in the US.