One of the peculiarities of Irish history and its relationship to sport is how cricket was once at the forefront of Irish sporting culture – until as late as the end of the 19th century. Despite the century of decline that saw the sport fall out of popularity, last week it received a massive boost to its efforts to re-establish itself as an eminent force in Ireland.
Last Thursday, Ireland and Afghanistan joined the world's elite as the International Cricket Council (ICC) voted overwhelmingly to award the two nations test-cricket status. Test cricket, played over several days, is the most prestigious form of the game, and is played only by an elite group of nations with the ICC move now expanding this group to 12. It is a hugely important move for the game in this country, looking to build on some of the high profile one-day international wins in recent years against the likes of West Indies, Pakistan and England which helped provide the impetus for the ICC to give the country full-member status.
Speaking to The University Times by email, Irish international wicket keeper Lorcan Tucker, who also plays for Trinity, expanded on the historic nature of the day: "For the past 10 years Ireland have been trying to prove that they belonged at the top table, and with Thursday's news, all the efforts from everyone at Cricket Ireland have been rewarded."
ADVERTISEMENT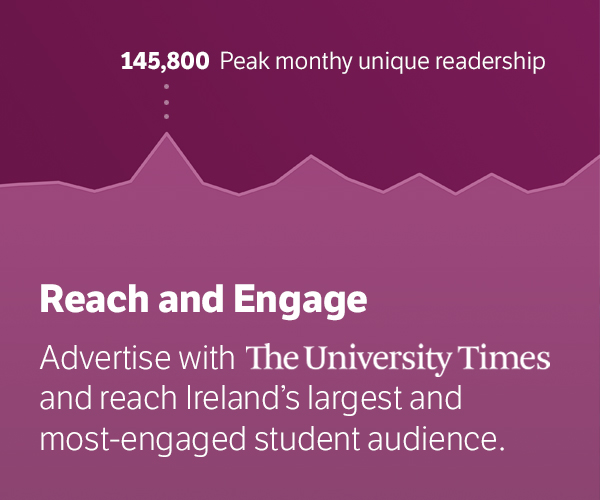 With the new test status comes many benefits, with the most immediate and obvious benefit perhaps being the guaranteed boost in finances for Cricket Ireland to develop and establish cricket as a top sport in Ireland. In addition to boosting the stature of Ireland in the international scene, Cricket Ireland is looking into the possibility of establishing a permanent state-of-the-art home for itself in Malahide, replacing the need for temporary stands and facilities that are currently used at great cost for international matches.
I feel like all of Ireland's promising players will choose to stay here and play for the country of their birth
Another benefit identified by Tucker lies in the idea that now Ireland have reached test-status cricket, Irish players won't see the need to defect to England in order to play the sport they love at the highest level. This means the pattern over the last decade of Irish-born players such as Ed Joyce, William Boyd Rankin and Eoin Morgan – England's current one-day international and Twenty20 cricket captain – playing for England may well be coming to an end.
"I definitely think that we've seen the last Irishman declare for England. It was understandable that players like Eoin Morgan left to pursue higher honours with England but now that we are on equal standing, I feel like all of Ireland's promising players will choose to stay here and play for the country of their birth."
Tucker also believes that clubs like Dublin University Cricket Club (DUCC) can benefit from the new status too, stating: "Hopefully the increased finance that Cricket Ireland shall receive will filter down to the clubs at the bottom. Clubs are always searching for money to improve their facilities and to reach more members in their communities. College Park remains one of the most beautiful grounds in the country and it's a shame it is not used more. It would be brilliant to see the ground being used for more high profile fixtures."
One would be forgiven for thinking that all the hard work has now been done after achieving test status, but fans of cricket will know it is rarely easy for new test playing nations to be competitive initially. For Bangladesh, the most recent side to join test cricket, it took four and a half years and 34 unsuccessful attempts before they recorded their first test win against Zimbabwe in 2005. To date they have still won just nine out of the 100 test matches they have played.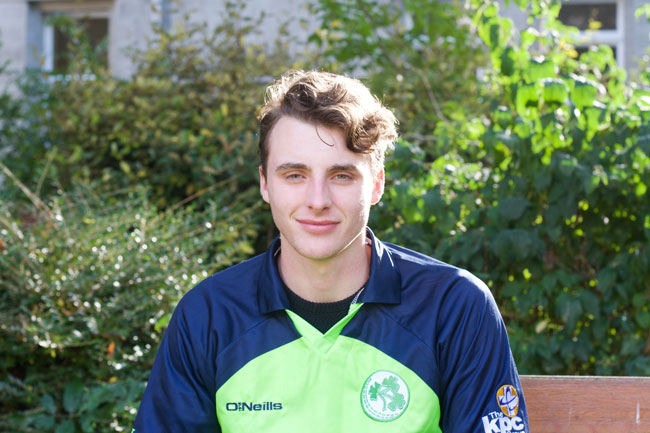 The news of the announcement came during a provincial first-class fixture, and Tucker tells of the joy that many Irish players felt at the time. Some of these players have been playing for Ireland through some particularly tough periods, with the promotion a proud moment for Irish players past and present.
"The news of test status was announced during the week while I was in the middle of a provincial first class fixture. With many of Cricket Ireland's stalwarts like Ed Joyce and Kevin O'Brien present, it was great to see their excitement at the announcement. For them it's been a long, hard journey and finally there is some reward for their years of dedication."
Looking to the future, whilst being extremely optimistic for the new opportunities for Irish cricket, Tucker has no illusions about the magnitude of the challenge the country will face playing the biggest nations regularly in test form. "Historically, it is a slow transition for a country to become competitive at test level. New Zealand took 26 years to win their first game."
It's been a long, hard journey and finally there is some reward for their years of dedication
Tucker contrasted this with the improvements made by Irish cricket over the last few years, saying: "It may sound ominous but Ireland as a cricket nation have grown at a rate of knots in the last decade. We have already beaten a good few of the current test nations in the one day format so there's no reason to see why we can't do it in multi day cricket."
On a personal level, Tucker is clear in the goals that he has set for himself as he seeks to further work his way into the international set up, with his immediate concern of games with the Ireland Wolves against Scotland A and Gloucestershire Seconds in July.
"My main goal for the future is obviously to play Test cricket for Ireland sometime in the near future. There are a few steps to take in between though, so for the rest of 2017 I hope to perform for my province in their first class and list A fixtures and to win a few trophies with them."
Irish cricket is now entering the unknown with new challenges that will be a step above what it has faced before. If, previously, frustrations centred around cricket's world governing body not giving smaller nations the opportunities to thrive and grow, Irish cricket now faces the challenge of seizing the opportunity afforded to it.