Trinity and Leinster Rugby are to expand their research project examining concussion in sport, joining a pioneering international study that is attempting to aid athletes' recovery from concussion.
Trinity researchers, led by Dr Fiona Wilson, associate professor in physiotherapy, have been working with Leinster Rugby to examine the science behind concussions, using methods like blood analysis to look for physical markers that could tell researchers when a player was concussed and when they had recovered from a concussion.
The US-based Concussions Assessment, Research and Education (CARE) Consortium has now approached the project, and will now work with Trinity and Leinster Rugby to improve its research, which aims to find biological signs that indicate a recovery from concussion.
ADVERTISEMENT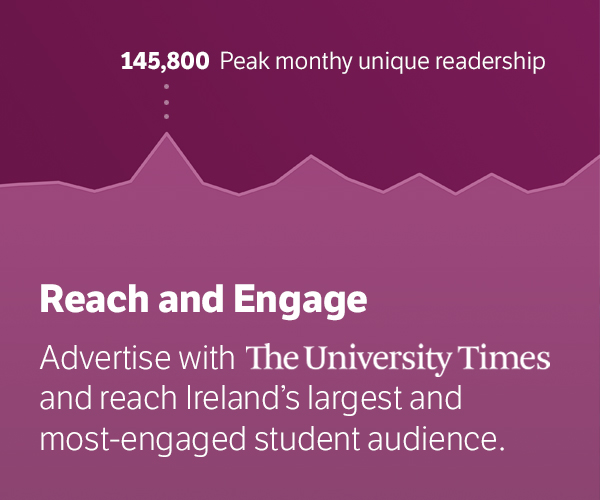 The consortium was established by the National Collegiate Athletic Association and the Department of Defence in the US in response to concerns around concussions in sport and the military, as well as in society more generally.
In a statement, Garreth Farrell, Leinster Rugby Head of Physiotherapy, stated that, while the research undertaken with Trinity was important, "we were really a small player in this on a global scale and it was a small sample size relatively speaking of Leinster players".
By working with the consortium, Farrell hopes that the research can have a greater impact: "The CARE Consortium in the States have a reputation in this field already not only in terms of blood biomarkers but also the neuropsychological testing in the area and are already working with a database that far outweighs what we have at our disposal. We want to make our research as robust as possible and it's perfect in that regard."
Trinity has long been working in the area of concussion, slowly accumulating research into concussion injuries from rugby players to advance both the medical information available to treat the injury and to warn the public about its dangers. Wilson has not been the only Trinity researcher working in the area and the College this year hosted a one-day conference on concussion. Through collaboration with St James's Hospital, Prof Matthew Campbell from the Department of Genetics is working to develop our understanding of concussion enough to be able to predict if a player is likely to suffer a long-term injury after suffering a concussive event.
The ultimate aim of the research is to develop a blood biomarker test – a simple way to see if a player is suffering from concussion. Using the players to provide samples, the Leinster Rugby team have been "very active in collecting blood samples at the start of the season, mid-season and of course at the end of the season and building up that data of base level readings on a player by player and on a season by season basis", Farrell said.
Co-Chair of CARE Consortium, Steve Broglio, who is an associate professor at the University of Michigan in the Department of Neurology and Physical Medicine and Rehabilitation, praised the work done so far by Trinity and Leinster Rugby. "I think working with Fiona and the team in Trinity and a professional rugby team like Leinster with players of all ages from late teens to early thirties is a huge bonus", he said in a statement.
"The biomarker work is cutting edge. The real issue I think we can all agree on is diagnosing the injury in real time, when it happens, within seconds so if we can find that one biomarker that shows up in the blood seconds after injury then that's a game changer", he said.