Today, the Seanad will debate a private members' motion on third-level funding put forward by the Labour Party. Our motion, which I am proud to be proposing along with my colleagues, will call on the government to affirm its commitment to providing equality of access to education: to reject any move to implement an income contingent loan scheme to fund third-level education and to adopt a policy of ending college fees and implementing a truly publicly-funded higher education system in Ireland.
The text of the motion recognises that the introduction of publicly funded third-level education has further encouraged a generation of young people to attain the highest levels of education. The reality is that a significant number of people, particularly those from rural and lower socioeconomic backgrounds, have benefited from a publicly funded path to third level since the original decision by a Labour minister to abolish university fees in the early 1990s.
Since then, as we know, a number of contributing factors have led to a significant gap in funding for the third-level sector – a funding crisis for universities and colleges. In response to this crisis, the previous government commissioned the Cassells report to examine future funding options for higher education. That report was published in July 2016, and concluded that €1 billion is needed over the next 15 years by way of investment in third level to accommodate a growing population – the status quo is unsustainable. That is patently clear. However, the key question is how to make that investment – and the report presents three options for this.
ADVERTISEMENT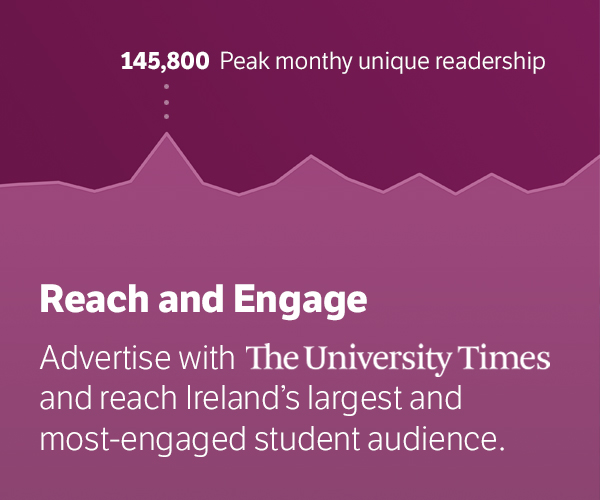 The first option envisages a predominantly state-funded system, with no fees or student contribution and a significant increase in state funding, as in Norway and many EU countries. The second option would require increased state-funding with continuing student fees, a model closest to the status quo in Ireland. The third option presented by Cassells, however, is the one that we fear may appear most favourable to the government: that of increased state funding but with deferred payment of fees through income-contingent loans (as in England and Wales).
We are very concerned that this income-contingent loan option may be approved by the government as a "quick fix" solution to the crisis in funding at third level. But this option would have serious disadvantages. It would restrict access to disadvantaged students, who are traditionally more debt-averse; it would incentivise graduate emigration so as to avoid having to make repayments; and of course it would leave graduates saddled with heavy debts into the future. The experience of income-contingent loan schemes in England, Australia and elsewhere has shown that they do not eliminate student poverty, nor do they increase participation rates for underrepresented and low-income groups. Indeed, the scheme has proven so ineffective and unpopular in England that its original architect, Andrew Adonis, has just last week expressed his regret at its introduction.
That is why our motion supports the first option proposed by the Cassells report: an increase in state funding to ensure a publicly funded model, as is the norm in most European countries. We have received strong support for this option from the Coalition for Publicly Funded Higher Education, a grouping of five unions representing students and staff from across the third-level sector, including the Union of Students in Ireland (USI). Speakers from the campaign, along with academics supporting the concept of publicly funded higher education, have lined up to support our motion and to call on all political parties to support it.
Unfortunately we understand that the government and Fianna Fail will be opposing our motion. This is very regrettable but unsurprising. As Prof Kathleen Lynch of University College Dublin (UCD) has noted, there has traditionally been political resistance to free education – at each level. We should remember that in the mid-20th century, Irish education "experts" argued against the idea of free secondary education, saying it would be "both financially impractical and educationally unsound". We may now find these views laughable, but the same arguments are being put forward today against a publicly funded third-level system. Yet in reality higher education is as vital for Ireland's development in the 21st century as primary education in the 19th and secondary education in the 20th century. Higher education is a public good: it should be treated as an investment in society's future – not a cost. Studies have shown measurable and considerable economic, social and cultural returns on higher education investment internationally.
That is why education should be free from cradle to grave – free at point of access, paid for indirectly through taxation. Education must be seen as a right and not a privilege – at all levels. That's what our motion recognises – and that's why we are calling on all senators to support it.
---
Ivana Back is the Reid Professor of Criminal Law, Criminology and Penology at Trinity College Dublin and a Labour party Senator on the Trinity panel.