With an aim of "getting Trinity moving and active", the College's "Healthy Trinity" initiative has announced a planning meeting, open to all students, to generate ideas about how to empower members of the College community to engage in more physical activity.
The planning session, which is looking for "creative ideas, blue-sky thoughts and generally exciting proposals" from students and staff will be held on July 26th in Bank of Ireland in the Hamilton Building.
In an email to Trinity staff and students, Dr Emma Stokes, Deputy Head of Physiotherapy, and Michelle Tanner, Head of Sport and Recreation, described the vision of the "health-enhancing physical activity" component of the initiative as "getting Trinity to move, move more and move for health". The project is aligned with Healthy Ireland's first ever National Activity Plan, "Get Ireland Active", which was launched in 2016.
ADVERTISEMENT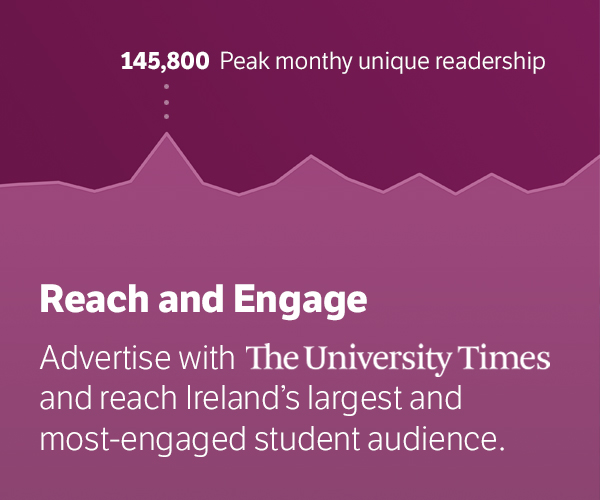 Healthy Trinity, facilitated by Dr Catherine Darker, addresses a wide variety of health issues, from smoking and drugs to sexual health and mindfulness, and Tanner and Stokes hope that next week's meeting proves fruitful to their "developing action plan" around physical activity in college. It comes hot on the heels of a meeting held by the World Health Organization (WHO), the remit of which was to develop a global action plan on physical activity.
The campaign runs other programmes to encourage healthy habits among students and staff, including stop-smoking courses, "Operation Transformation", relaxation classes as well as Health Week, where participants can avail of free classes and attend talks. Healthy Trinity's own stated focus for the year is on reducing smoking and attempting to encourage physical activity in the college.
The issue is highly topical. The WHO's global estimate is that 25 per cent of adults are not active enough, while 80 per cent of the world's adolescent population is "insufficiently physically active". In 2013, the World Health Assembly agreed on a global voluntary target to reduce physical inactivity by 25 per cent by 2025, but progress has been slow. In Ireland, statistics collected by The Irish Sports Council in 2013 indicated that the percentage of people who were highly active was just 31.3 per cent.