Trinity's Prof Patrick Geoghegan's popular history show will survive his move to an advisory role to Taoiseach Leo Varadkar, with Geoghegan agreeing to keep presenting the Newstalk show for free.
The show, which Geoghegan presents every Sunday night, has a loyal following. His appointment as a speechwriter and adviser to his close friend Varadkar, who he has described as a "once-in-a-generation leader", prompted Geoghegan to take a leave of absence from teaching in Trinity.
The show, "Talking History", runs for 42 weeks of the year and is available as a podcast, and over the last decade has covered everything from the Battle of Agincourt to samurai warriors and St Paul. Writing for The University Times in 2016, Geoghegan described the show as "good fun", and discussed how presenting the show had helped make him a better lecturer. "From working in radio I've come to realise that it takes a lot of expertise to look like you are not expert but still be able to elicit the right information by a simple targeted question", he wrote.
ADVERTISEMENT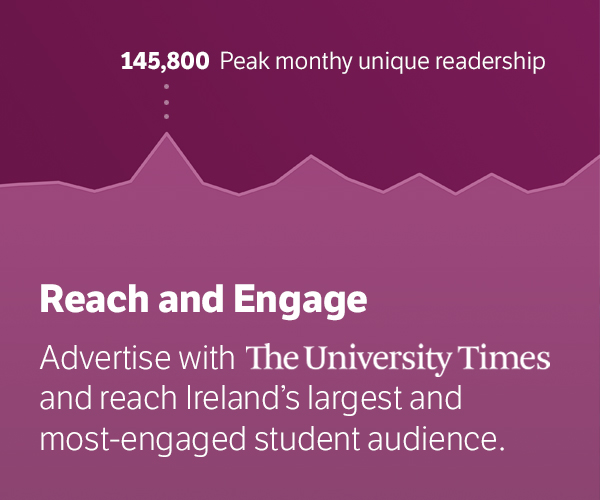 First reported by the Sunday Times, Geoghegan's decision will be good news to fans of the award-winning show. Geoghegan, according to the Sunday Times, is currently paid €300 for each one-hour show on Newstalk, a station that draws a weekly audience of over 700,000.
Geoghegan, from Trinity's Department of History, is among Trinity's most prominent academics, and has previously served as the College's senior lecturer and led its pioneering feasibility study into alternate admissions routes into the College, exploring alternatives to the country's CAO system.
Geoghegan has made his passion for making knowledge accessible, both inside and outside of the university setting, clear, something that both his Newstalk show and this work questioning the route through which students reach university reflect. Geoghegan has also sought to make his discipline available to the wider population through an extensive series of free online lectures that covered 130 years of Irish history, spanning from the late 19th century until the dawn of Irish independence.
In Trinity, Geoghegan was involved in the early stages of the ongoing project to rethink how undergraduate students are taught and assessed. Geoghegan himself has been pioneering in this area of promoting alternative assessment, hosting the annual "Act of Union" debate for sophister history students, in which students battle it out in the distinguished setting of the House of Lords in front of prominent judges such as Joe Duffy and George Hook.