Trinity's American Football Club were just pipped by the Belfast Trojans on Sunday in the Wildcard round of the Shamrock Bowl. Trinity travelled to Belfast full of confidence having overcome the Trojans in March in the sides' previous encounter, but after a pulsating contest were left to rue missed opportunities as the hosts booked their place in the semi-finals.
The Trojans struck first in a first quarter that offered little by way of attacking invention. Quarterback Mark McVeigh found wide receiver Oran McMenamin with a perfectly weighted pass, the latter was only too grateful to steal behind Trinity's hitherto watertight defence for a touchdown. Trinity blocked down the converion and responded with their next possession, a long field goal from Jordan Mulvaney bringing the score to 6-3.
Trinity then managed to reclaim the kick-off which followed, providing themselves great field position. They finished the first quarter camped on the Trojans' three-yard line after Ben Dowling's clever pass. Immediately after the restart, Dowling found wide receiver Conor O'Dwyer to put Trinity in front. Trinity's attempted conversion, though, was blocked and returned for two points, Trojans defensive back Michael Kane racing clear to bring the score to 9-8.
ADVERTISEMENT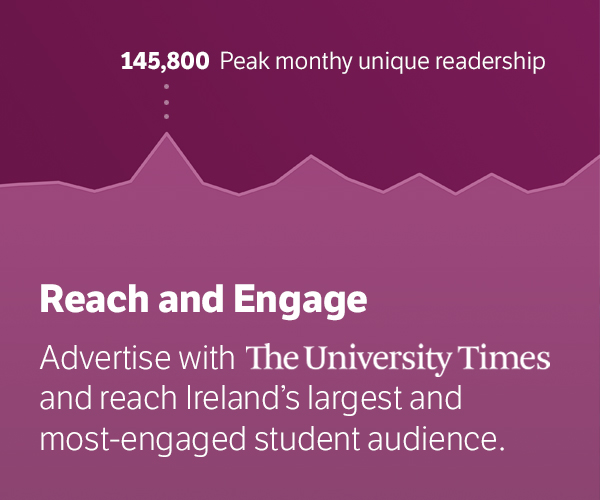 With a spot in the semi-final at stake, tensions were high: Trojans linebacker Neil Graham was ejected shortly before half-time after he was adjudged to have hit a defenceless player on a punt return. However, Trinity's arch-rivals would not be cowed and soon regained the lead, a long driving buildup culminating in a short run touchdown from fullback Neil Montgomery.
The hosts consolidated their lead after the break. A deflected pass found its way into the grateful arms of running back Jonah Siri, who scuttled in from five yards out. The game appeared to be slipping away from Trinity, but they fought back resolutely. Jordan Mulvaney found his range once more, his second long field goal bringing the score to 20-12 and raising hopes of a Trinity comeback. Determined defending – linebacker Jordan Mulvaney in particular stood out with a number of big hits – kept the score at 20-12 and when, with just minutes remaining, Trinity reclaimed possession, driving up the field with quick incisive passing, one got the distinct impression they smelled blood. A clever pass found Conor O'Dwyer, who broke tackles to run in for a superb thirty-five yard touchdown.
With two points in the difference and less than 60 seconds left on the clock, Trinity opted for a two-point conversion in a last-ditch attempt to level the game. Ben Dowling dropped back to pass but was forced to run for the endzone by a disciplined Trojans defence. He was stopped one yard from the line, agonisingly close to swinging the game's outcome. There were now just forty seconds remaining, and when Trinity's onside kick attempt failed it was left to the Trojans to take a knee and see out the game.
The Trojans now advance to the semi-finals of the competition where they will face defending champions the Dublin Rebels. For Trinity, the focus now turns to next season. After such a cruel end to this one, they will relish the opportunity to set the record straight.