Prof Chris Morash, Trinity's Vice-Provost, will attend the state dinner in Dublin Castle tonight in honour of the Prime Minister of Canada, Justin Trudeau, who discovered today that one of his ancestors attended Trinity in the 18th century.
Trudeau, who causes something of a media frenzy wherever he goes, drew crowds today in Dublin as he visited Taoiseach Leo Varadkar.
Having arrived in Ireland for a three-day visit, which includes meetings with Varadkar and President Michael D Higgins, Trudeau will be hosted at an official state dinner in Dublin Castle this evening. Varadkar, who has been widely seen to be modelling himself on Trudeau over recent months, caused a small sensation online earlier today when he wore Canada-themed socks for his meeting with Trudeau.
ADVERTISEMENT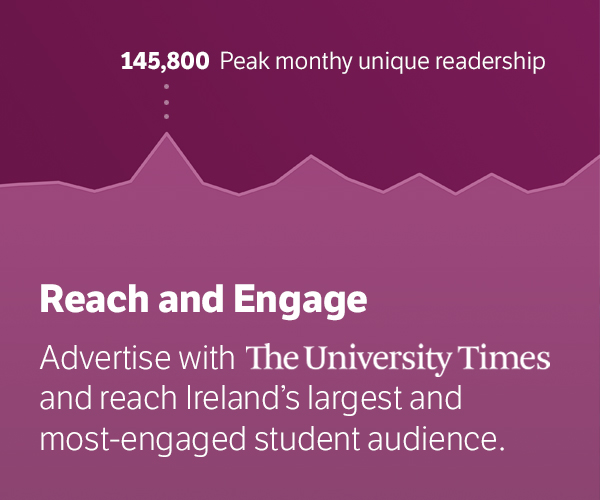 As part of the visit, Trudeau's ancestry was mapped by the Irish Family History Centre, which discovered that Trudeau's family has roots in Cork, where an ancestor, Francis Bernard, attended Trinity, graduating in 1729.
Speaking to The University Times today, Morash, who is originally from Nova Scotia on the East Coast of Canada, stated that he was "proud" to have Trudeau as his prime minister in Canada, describing Trudeau as "a particularly impressive figure in a global context".
Sarah Williams, the Development Manager in Trinity's Science Gallery, was also invited to the dinner, which will be hosted by Varadkar.
In an email statement to The University Times, Williams expressed her satisfaction with Trudeau's visit so far: "Reading about this morning's discussion between Prime Minister Trudeau and Taoiseach Varadkar, I was greatly heartened to know that they discussed gender equality in national politics, something I care deeply about." She stated that she was "looking forward" to the state dinner and she is "delighted to experience the leadership of my two homes in Dublin Castle."
Trudeau has almost singlehandedly boosted the public awareness of Canada's status in global politics since taking office in late 2015. Morash noted in particular the makeup of Trudeau's cabinet. His first cabinet, appointed after Trudeau was first elected in 2015, was notable for its equal balance between male and female ministers and for having two aboriginal members of parliament and three Sikh politicians as Trudeau sought to create "a cabinet that looks like Canada". As part of this visit to Ireland, Varadkar asked Trudeau for advice on a gender balanced cabinet.
"He did some really interesting things that some people said were merely symbolic but they're more than symbolic", Morash said. "If you take good people and you put them in cabinet positions people might say 'oh well that's just tokenism' but they're there and they'll do things. It's not like giving someone an honorary award. You're putting people in actual positions of authority, of executive power."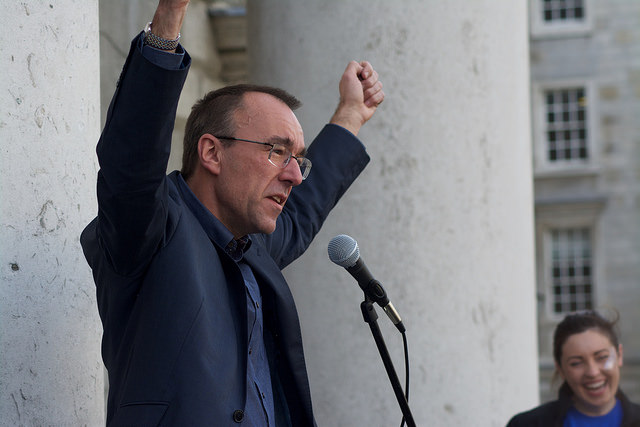 Comparing Trudeau with other world leaders, such as France's Emmanuel Macron and Varadkar in Ireland, Morash spoke of a break in the traditional left/right distinction in politics, with these leaders promoting "deeply held" socially liberal positions while remaining fiscally conservative.
Morash also noted that, as a Canadian, he was familiar with Justin Trudeau's father, Pierre Trudeau, who served as the 15th prime minister of Canada. Morash described Pierre as "one of the most intelligent politicians you'll have seen anywhere, ever". While noting that he was "wary" of legacy politicians, Morash stated that, for Justin, there is "someone who at least was an example before him".
The arrival of Trudeau is a significant moment for the Irish government. Trudeau, since the months following Donald Trump's election to the US Presidency, has tried to present himself and Canada as an example to progressives the world over.
The visit comes as the EU moves closer to securing a new trade deal, the EU Canadian Comprehensive and Economic Trade Agreement, with Canada. The trade deal, however, has attracted some concerns from trade unions, farmers and environmental groups.