As the world awakens to the decline of the global bee population and its determinantal effects on our environment, Trinity's installation of a campus beehive has now seen College's first queen bee named after a four-week competition open to the public.
While popular suggestions included Beeyonce; Barry B Benson, the star of Bee Movie; and Bee McBeeFace – likely inspired by the infamous public vote to name a UK research vessel "Boaty McBoatFace" in 2016 – " Queen Medb", containing considerably less puns, but invoking the female power of the Queen Medb in Irish mythology, emerged as the winner.
Trinity claims that hundreds took part in the competition, with other name suggestions including Beelizabeth, Polly(nator), HoneyComber McGregor, Trinibee and Beeram Stoker.
ADVERTISEMENT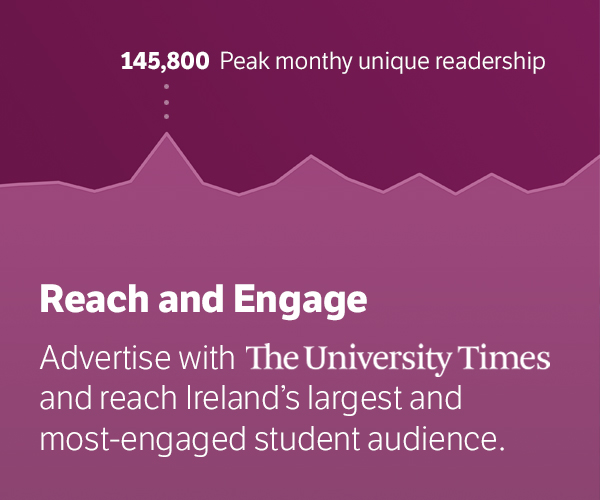 The winning name, however, was chosen by a panel comprising Trinity staff, students, beekeepers and Professor in Botany, Jane Stout.
The beehive, part of Trinity's campus pollinator plan launched in April 2017, is expected to host tens of thousands of honeybees on campus, a part of a plan to make Dublin more bee friendly. Trinity's queen bee acts as the matriarch of this hive, laying up to 1,500 eggs a day – up to one million during her lifetime.
In a press statement, Stout said that she was "delighted" with the responses as well as the chosen name, which is said to mean "she who intoxicates" – fitting, Stout said, as the queen bee "produces a chemical that suppresses egg-laying in the worker bees in the hive".
"Our queen will produce tens of thousands of eggs during her lifetime, and her daughters will look after their sisters and brothers, clean the hive and collect the food for the colony."
Trinity's plan, called the Campus Pollinator Plan, includes the identifying and protecting areas on campus that are friendly to pollinators, planting suitable plants to support pollinators and installing "bee hotels" for solitary bees.
Trinity's plan is part of a global movement to protect bees, with the population in serious decline thanks to causes like insecticides and climate change. This decline leaves the world's plant population at risk, and can result in serious economic turmoil, with the economic value of bees' pollination work estimated at around € 265 billion annually, worldwide.
"The goal of the All-Ireland Pollinator Plan, and the Trinity Campus Pollinator Plan, is to enable all bees and other pollinators to survive and thrive", Stout said.