Trinity graduate Sally Rooney's debut novel Conversations with Friends is, just as the title suggests, a book primarily concerned with human interaction, relationships and how both of these things impact on those involved in them. While the plot treads well-travelled ground, the writing itself is refreshing and compelling, combining engaging narration with characters who hold the reader's attention.
The novel is told from the perspective of 21-year-old Trinity student Frances and details the tribulations involved in entering into an affair with 33-year-old married actor, Nick, along with the impact of their relationship on the people around them, most notably Frances's politically-engaged ex-girlfriend Bobbi and Nick's successful author wife, Melissa. While the subject of the book itself isn't entirely unexplored territory, Rooney's treatment of Frances and Nick's affair carries an air of realism that keeps the plot fresh. In fact, the same could be said for the majority of relationships explored throughout this book. The book takes its time to construct each relationship, displaying perfectly how characters' opinions on one another ebb and flow as time moves on and situations change. Rooney proves herself to be at an advantage when writing character interactions, showing both moments of menial, light fraternising and serious vulnerability (including everything in between) in such a way that never led me to question whether her characters were acting outside of reality.
An element of Rooney's writing that aided tremendously in creating such lifelike interactions was her distinctly undecorated style. The novel hardly ever enters into passages of romantic description or metaphor, keeping the tone distinctly rooted in reality, with all attention focused on plot and character. The register feels extremely conversational, as if Frances were relaying the story to a friend, so it only feels natural that instead of using grand metaphor or imagery she would simply say: "I was sad." This applies not only to Frances's internal monologue but also to the novel's general use of dialogue. As the title suggests, the conversations are its focal point, driving the plot almost entirely, and Rooney's to-the-point narration only serves to highlight their importance. It also helps that the subjects of conversation are often topics that wouldn't go amiss in modern day Dublin, adding a deeper layer of reality to the novel, that again aids in its effectiveness.
ADVERTISEMENT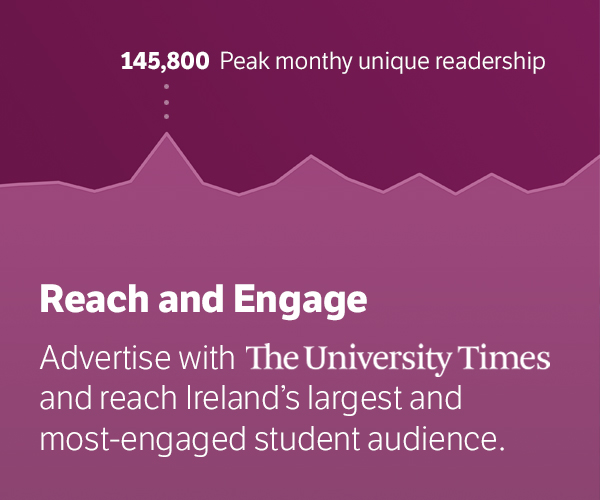 Speaking of such topics, the novel firmly plants itself in modernity and relevance, exploring subjects at the forefront of current discussion. Touching on issues of economic inequality, Rooney juxtaposes Frances's more financially stringent upbringing with that of upper-middle-class Nick, Melissa, and even Bobbi, who, despite being a self-described advocate for tearing down the class system, is nevertheless mostly supported by her wealthier background. Rooney also hits on areas relating to modern-day feminism, particularly relating to issues such as bodily autonomy and the treatment of women in both social and professional circles. The treatment of Bobbi and Frances's relationship as amicable ex-partners is also indicative of the time, as the novel retells experiences of homophobia and acceptance indicative of Ireland's modern society, whilst still respectfully taking the time to treat the relationship with as much careful construction as that of Frances and Nick. In this sense not simply including a same-sex relationship for dramatic or plot-related effect.
Aside from these particularly current issues, the novel also forces the reader to ask timeless questions in regards to how one sees oneself in relation to others, the justification of extra-marital relationships, and about love and growing as a person in general, adding an element of universality that anyone can relate to. This, combined with Rooney's highly relatable and accessible way of storytelling and character building, makes Conversations with Friends a thoroughly gratifying read, provoking readers to think about what it means to have a relationship with someone and how these relationships can shape us into different versions of ourselves.