On the 425th anniversary of Trinity's foundation, Taoiseach Leo Varadkar told an audience in the College that he couldn't support a funding model that would see students "saddled with enormous debt".
The thorny issue of a funding model has dominated debate in the higher education sector over the last several years. Varadkar's comments today, while fleeting, suggest that Ireland should not expect to see a UK-style loan system introduced.
Varadkar, a graduate of Trinity and the first alumnus to be appointed Taoiseach, spoke in the College this evening to an audience of Trinity's great and good, including Provost Patrick Prendergast and a host of senior staff. Minister of State for Higher Education Mary Mitchell O'Connor also attended the event in the Dining Hall.
ADVERTISEMENT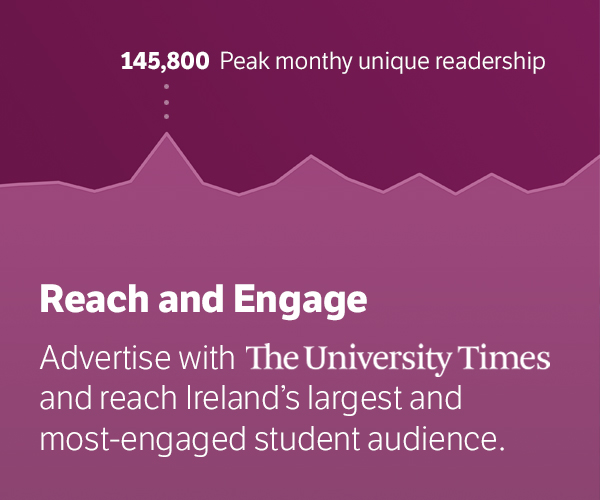 While reeling off the the varied names of Trinity's most prolific graduates, from Oscar Wilde to Samuel Beckett and Mary Robinson, Varadkar's speech was also forward looking – the College's entrepreneurial success in recent years was also namechecked.
Brexit, which Varadkar spoke about extensively, loomed large. Its threat to Irish universities, as well as the opportunities it presents, has been a key consideration in Trinity over the last 12 months. Repeatedly, the College has presented itself as the soon-to-be-highest ranked English-speaking university in the EU.
For those looking for a suggestion of more funding to come for the sector, Varadkar's speech came up short. And while his comments suggest that students shouldn't fear a dramatic increase in fees in the years to come, he revealed little detail about his party's funding preferences.
"I could not stand over an option", he said, that would see Irish students "saddled with enormous debts".
His address this evening, touching on Brexit and business, was largely lighthearted. He teased about who the next Trinity Taoiseach might be and reminisced about evenings in the Pav. As the evening continues, various figures will take to the stage to reflect on the college's success over the last 400 years.
"No matter how difficult things have been on this island, Trinity has always had a role", Varadkar said.
Six historians, an archaeologist and a poet will speak at the symposium and they will each give their take on the College's past and its influence on Irish society over the years. In a press statement, Prendergast said: "Their addresses will coalesce into a fascinating overview of the forces and themes which have challenged and inspired Trinity, Dublin and Ireland since the end of the 16th century."
Trinity has always prided itself on its long and distinguished history – statues to Oliver Goldsmith and Edmund Burke greet visitors at Front Square. In recent years, the College's history has become a key tool in its efforts to boost visitor numbers and raise its profile internationally.
Founded in 1592, Trinity has often been central to Irish history, producing some of the greatest scholars and figures, from politicians to playwrights. It was only in 2017, however, that the country had its first Taoiseach, in the figure of Varadkar.
The symbolism of Varadkar's appointment wasn't lost on Prendergast at the time. "We have come so far since….the 1950s, when most Irish schools didn't even consider encouraging students to apply to Trinity", he told staff after Varadkar's appointment. In the early years of the Irish state, Trinity was scorned by many in the country's Catholic hierarchy.
One of the last of such gatherings in the Dining Hall came to celebrate Trinity's membership of the League of European Research Universities (LERU).