Nine research projects based in Trinity have secured over €14 million in funding from a €43 million investment from the Science Foundation Ireland (SFI) Investigators Programme.
The investment, announced by the Minister of State for Training, Skills, Innovation and Research and Development, John Halligan, will fund 26 research projects in 10 Irish institutions. Three projects have been awarded funding for four years, with another six projects for five year, and will examine a range of research topics, such as antibiotic resistance, cancer, nanoscience and data storage.
Prof Michael Coey from the School of Physics will lead a project on the development of novel electronic devices based on "half metals". These materials were discovered by Coey's research group in the Advanced Materials and Bio-Engineering Research (AMBER) centre in 2014. The inside of half metals are magnetic but their exteriors show barely any magnetism. Electronics built with these unique half metals will enable electronic devices to process data up to 100 times faster.
ADVERTISEMENT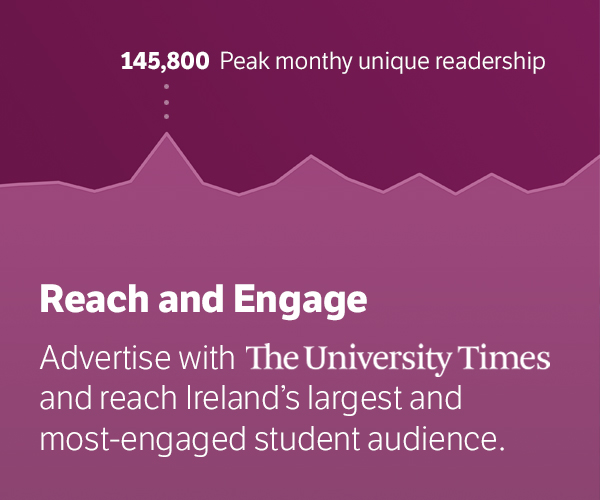 Prof Louise Bradley, also based in the School of Physics, will work on metal particles used in information communication technology. Her group are leaders in the field of "nanophotonics", the use of metal particles small enough to interact with light and trap it for use in new "smart antenna" communications systems. These next-generation antennas will lead to small communication devices that can process data faster than conventional systems.
Dean of Research in Trinity and Principal Investigator at AMBER, Prof John Boland's project will examine the nanoscale properties of metals used in electronic devices. Boland's group has previously shown that contact points between these metals are not perfectly flat, as was previously thought and that they are instead tilted. His research project will control this tilting in order to optimise the performance of electronic devices.
Three of these SFI-funded projects, led by Frank Wellmer, Adrian Bracken, Jane Farrar and Peter Humphries, will be based in the Smurfit Institute of Genetics.
Wellmer, whose project will be co-funded by the Environmental Protection Agency, will develop new strains of pest-resistant crops. This work will generate genetic variants of the brassica family of plants, which includes important species of cauliflower and oilseed rape. Variations will occur in the genes for "trichomes", hair-like projections that can defend against insect pests, which may contribute to sustainable agriculture in the future.
Bracken's group's research interests include the molecular mechanisms involved in the development of cancer and identifying targets for next-generation therapies. Their project will test new drugs for one of these targets, a cancer gene called EZH2 and develop diagnostic tests which will enable doctors to specialised therapies tailored to a patient's genes.
Prof Jane Farrar and Prof Peter Humphries will collaborate on a project exploring new therapies for genetic eye disorders. Farrar's research focuses on the genetic factors contributing to these hereditary diseases and therapies which arise from the suppression of these genes. Humphries' research interests include the molecular and cellular basis of these diseases. This collaboration, drawing upon the skillsets of two leaders in genetic eye disease, will design therapies for eye disorders such as glaucoma and "age-related macular degeneration".
Three research groups, led by Prof Kingston Mills, Prof Martin Caffrey and Prof Andrew Bowie, from the School of Biochemistry & Immunology, will also receive funding as part of the SFI investment.
Mills, who is involved in the development of new vaccines for infectious diseases, will direct a project designing a next-generation vaccine for the potentially fatal whooping cough disease. His expertise in the immune cells that normally prevent these diseases will inform the design of these vaccines.
Caffrey, whose research uncovers targets for antibacterial drug therapy, will work on the development of new antibiotics targeting microbes that have become resistant to conventional drugs. His group use X-rays to obtain high-resolution "blueprints" of drug targets in these bacteria, allowing them to focus drug therapies on vulnerable areas, leading to more effective antibiotics.
Bowie works on inflammatory diseases, such as rheumatoid arthritis and inflammatory bowel disease, which arise when the immune system becomes hypersensitive and uncontrolled. Bowie's group has discovered that a protein can regulate the detection of threats by the immune system and the initiation of inflammation. Their project will examine the ability of this protein to control this inflammation and its application to inflammatory diseases.
In a statement, Prof Mark Ferguson, Director General of Science Foundation Ireland and Chief Scientific Adviser to the government, acknowledged the high quality of applications to the Investigators Programme: "The Science Foundation Ireland Investigators Programme funds outstanding individuals performing excellent, impactful research. The standard of applications for the SFI Investigators Programme was exceptionally high."
"The quality and quantity of excellent projects on the reserve list is clear evidence of the increasingly high standard of research in Ireland. I have the highest expectations for the projects funded today, and look forward to seeing the benefits to Ireland's society and economy", he added.