After three heavy defeats in the opening three games of the Ulster Bank League, Dublin University Football Club's (DUFC) young side silenced their critics on Saturday afternoon, showing steely resilience to overcome a stern Young Munster challenge in Tom Clifford Park, Limerick.
Those same critics might well have been feeling pretty sure of themselves after 25 minutes, as the Limerick side showed they meant business courtesy of two tries to leave Trinity with an ominous-looking mountain to climb.
Young Munster number eight Tom Ryan broke the deadlock for the Limerick outfit after 12 minutes, touching down against the run of play. Out-half Shane Airey converted and from there Young Munster cranked up their attack, with sustained pressure eventually causing Trinity loosehead James Bollard to see yellow, his absence proving costly just moments later when try number two arrived. This time it was Captain Ben Kilkenny who inflicted the damage, the nephew of former Ireland international Keith Wood crossing the line in the 25th minute.
ADVERTISEMENT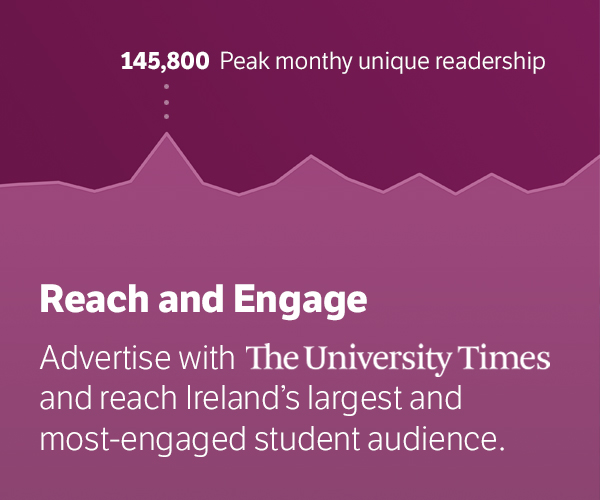 Although Trinity would only register three points before half-time, a penalty from the boot of Tommy Whittle, there seemed to be light on the horizon for the students. They were playing with an increased tempo, spurred on by some brave performances with former Ireland under 20 full-back Michael Sylvester to the fore.
A fourth year economics student, Whittle, who started ahead of regular out-half James Fennelly, played a commanding role throughout. His influence grew as Trinity began to impose themselves on the game. His penalty just after half-time reduced the deficit to eight, and set the precedent for Trinity's second-half performance. Some relentless attacking eventually led to Cork-born flanker Dave St Leger crossing for the DUFC's first try of the game. It was a just reward for their pressure, and St Leger's drive over the line was complemented by a Whittle conversion, leaving just a point separating the sides at 14 points to 13.
Kicker Shane Airey put Young Munster back in the driving seat numerically with 15 minutes to go, his penalty creating a four point gap. However, it was Trinity who were playing all the rugby, Limerick native Billy O'Hora almost making his mark in his home city through a well-worked break. O'Hora was denied but moments later a clever Dan Sheehan offload sent winger Jack Fitzpatrick over in the corner, and although the try went unconverted Trinity now led 18 points to 17.
A tense and frenetic finale saw both teams battle rigorously with Young Munster desperate to force a penalty and prevent a second loss in as many seasons to their Dublin opponents. Their chance arrived with six minutes left on the clock after being awarded a penalty from the touchline to rescue the game. Heartbreak was on the cards but Airey failed to hit the target to leave his side still trailing. A number of breakdowns then yielded turnovers in Trinity's favour, until eventually a penalty was awarded, which Whittle coolly despatched to seal a precious and well-deserved victory for the college.
After some disappointing early results, Tony Smeeth's men came to Limerick on Saturday with the bit between their teeth. A team not short of individual talent, they rectified a nervous start to display some impressive cohesion and a ruthlessly driven work-ethic. The win propels Trinity off the foot of the table, and with a trip to bottom place Buccaneers to come on the October 27th, they'll be hoping to build on the momentum gained from this weekend's exploits in Limerick.