Trinity College Dublin's Volleyball teams got their league campaigns off to the perfect start yesterday as both the men's and the women's teams overcame Garda Volleyball in Tallaght. Both teams compete in division one of the Irish Volleyball League, and put in creditable performances to defeat the Garda team. Eagle-eyed observers may have noticed that the the men's game was streamed live on the Trinity College Dublin Facebook page.
A long day of volleyball began the with men's game at 10am. The Garda team, as last year's league winners, would have fancied their chances against Trinity, who finished just one point off bottom spot last season. It was a close-fought encounter, with many of the games going on for a long time and including a huge number of exhaustingly long rallies. Trinity took the first set 29-27 before losing the next two to set up a crucial fourth set. Under pressure, and in spite of the fact that it was their first game of the season, Trinity showed cohesion and character to claim it 25-21. The fifth set in volleyball is only used as a decider and thus only played up to 15 points instead of the usual 25 (with a two point margin of victory necessary). Trinity won this set 15-8 to leave Tallaght with an important victory.
The women's team stepped onto the court at 3pm hoping to replicate their clubmates' performance and result. Their challenge was made more difficult by the fact that they only had the bare six players which make up a volleyball team. This lack of substitutes meant that the same six players had to compete for the whole game, which lasted almost two hours.
ADVERTISEMENT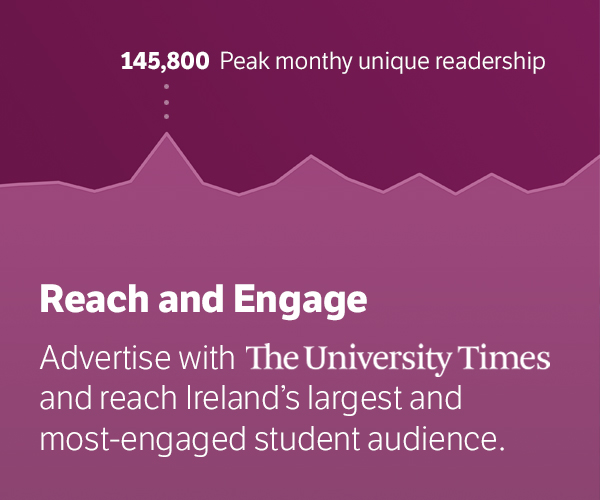 Trinity's women's team defeated the Garda twice last season, and they started well yesterday, winning the first set comfortably by a margin of 25-18. However, they were overturned in the second by a resilient Garda side who finished two places below Trinity in last year's league campaign. The third set was all Trinity once more, another 25-18 setting them up nicely for the final set. A long service series from player-coach Maria Jimenez helped them close out the game as they claimed the both set and the match.
For both sides, it was a hugely positive start to the season. Club captain Jennifer Gansau expressed her satisfaction to The University Times, by email, as well as her hope that both sides can kick on for the rest of the year: "Overall a very successful start to the new season for the Trinity volleyball club", she stated.