Societies Week (aka Fourth Week) is an annual week of cool and exciting events. It's a great opportunity for the societies on campus to shine and show students everything they have to offer. All events are free, allowing students to experience different societies that they may have missed the chance to join during Freshers' Week. Events held during Fourth Week don't require membership, and so students are urged to broaden their horizons, step out of their comfort zone and try something new.
Monday
Despite a host of great events scheduled, Trinity will be closed today because of storm Ophelia.
Tuesday
DU Music Society's Silent Movie Fourth Week event will make a triumphant return at 7.30pm in the Chapel with a screening of Phantom at the Opera. As it's a silent movie, they will have Ronán Murray playing live organ to the movie. DU Music promise an "unbeatable atmosphere" in the College Chapel as the live music beautifully accompanies the movie.
ADVERTISEMENT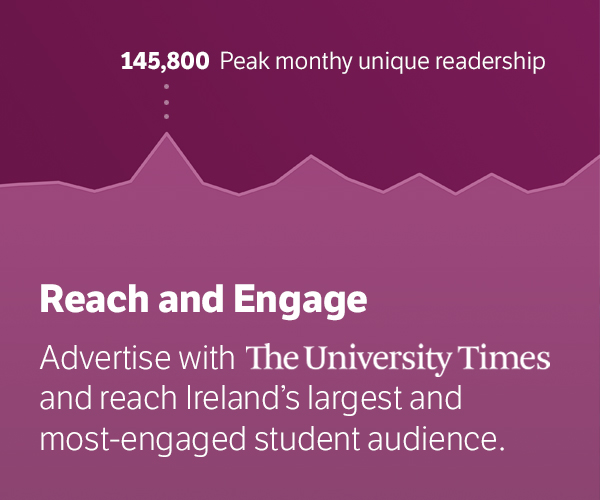 Following the success of their first Open Jam event at the end of Freshers' Week, Trinity Jazz Soc will be holding their second Open Jam night this Tuesday at 8pm in Workmans. Jazz Soc will be providing mics, PA, amps, guitar, bass, keyboards and drums, but they encourage anyone coming along to bring their own gear if they want to.
Wednesday
On the Cricket Pitch at 1pm, Trinity Space Society will be hosting a Space Race, which will see Trinity's American Football team and Trinity's Russian Society representing the superpowers of the Cold War in a battle of bottle-rocket domination. Anyone interested in taking part can go along to the Fitzgerald Library at 12pm before the event to build their own shuttle and enter the battle as a wildcard!
Thursday
At 5pm in the Eliz Room, the Japanese Society will be offering traditional Japanese snacks and drinks before heading over to the Arts Block for a movie screening. Following some sushi and sake, JSoc will be showing the Japanese anime science fiction film Akira in lecture theatre 2037 of the Arts Block.
The Hispanic Society will be holding a wine tasting event at 7.30pm in the Mercantile Hotel. The Hispanic wine-tasting event will feature a variety of wines from Spain, Chile and Argentina. Wine connoisseur Monica Murphy will also be in attendance to share some information on the different wines on offer. Great wine and equally great conversations are guaranteed at this event!
Friday
Dublin University Dance Society and Circus Society are teaming up this Friday to bring you two very special workshops. At 6pm and 7pm at Tribe Fitness Studios, there will be Pole Fitness Workshops! The Pole Fitness Workshops are a fun way to enjoy getting fit and strong while also trying out a new skill. Keep an eye out for other DU Dance workshops popping up throughout the year ahead!
Celebrate the Festival of Diwali with Trinity Indian Society and Graduate Students' Union (GSU). Diwali is the Indian festival of Lights and so the Indian Society and GSU are planning to illuminate Trinity for this spectacular event. The location is yet to be confirmed, but you can keep up to date with the Trinity Indian Society here.