Trinity Literary Society (LitSoc) are bringing an intriguingly different event line-up to their members this term in the form of an international literature lecture series. This "Series of International Events" began during Freshers' Week with a lecture focusing on Italian literature, held on September 19th. It was followed by a Hispanic literature lecture on September 26th, and there is a forthcoming lecture on German literature to look forward to on Tuesday, October 10th. Proceedings will begin at 6.30pm in the Global Room, a fitting venue for the series's international theme.
LitSoc has teamed up with Trinity's various linguistic and cultural societies in conceiving the series, seeking to "promote intercultural dialogue among the College community and encourage members to explore outside the literary canons we're familiar with".
The first two lectures proved to be a huge success. Speakers at the Italian night, in collaboration with the Italian Society, included Dr Brendan O'Connell, who discussed the influence of Italian Renaissance writers, Dr Enrica Ferrara, who discussed the prolific postmodern writings of Italo Calvino, and Francesco Izzo from Youth in Action, who discussed the international phenomenon that is Elena Ferrante. The lecture also interrogated how the varying characteristics of local regions result in a degree of artistic diversity among Italy's cultural outputs. Meanwhile, at the Hispanic lecture, Dr Brian Brewer gave a talk entitled "Quixotic Entertainment, or Why Reading Literature Should be Fun", focusing on the iconic Don Quixote.
ADVERTISEMENT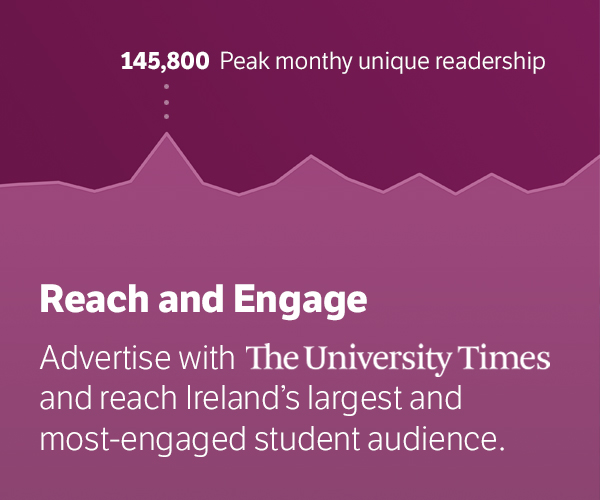 The upcoming German literature lecture, in association with the Germanic Society, will feature a talk from Dr Daragh Downes about Rilke, and a talk from Dr Peter Arnds about wolves in German mythology. In addition to providing a stellar line-up of speakers, the host societies also provide refreshments appropriate to the culture and country being showcased on the night, so attendees are sure to get a flavour of more than just literature and language.
In the coming weeks, there will be French, Japanese and Indian nights to look forward to. This series is just one component of LitSoc's extensive line-up for the year, as they continue to host regular book clubs, coffee hours and weekly writers' lock-ins in House Six. With so many events to choose from, it's no wonder that LitSoc was named Best Overall Society in Trinity for 2017, and the ingenuity and collaborative spirit of this new lecture series truly aids the society in living up to that title.