The first thing I realise upon walking into Ulysses Rare Books is just how individual the shop feels compared to other bookshops in the area. A mix between a bookshop and a museum, it holds hundreds of pieces of history on its shelves. The twist is that it offers the possibility of you walking out with a piece of your own. One of the shop's owners, Aisling Cunningham, sits behind the till, right in front of a glass case containing various impressive editions of the shop's namesake. I am greeted warmly and soon meet Aisling's brother, David, who also runs the business. Even before beginning the interview I can sense just how entwined the business is with the family who run it, something to be appreciated in a time where independent, family-run businesses are becoming a rarity.
David begins speaking to The University Times about their father, who began this venture during his time as a school teacher in Donegal, driven by a passion for Irish historical literature. "He would have been always interested in local history, especially in his own county history, in his own parish history, and he was always collecting books as a pastime, and he dabbled in a bit of buying and selling as well." He then "built up a kind of a mail order" in the early 1970s through the distribution of a catalogue, moving to Dublin in 1979 and buying and selling at monthly book fairs in the Mansion House, "building up a kind of a network of people who were interested and other booksellers". He opened a shop in Georges' St Arcade in 1986, with the siblings joining him in the business in the summer of 1988.
Speaking about their own beginnings in the business, the two stress how they would have never expected to make a career in book selling. David explains: "At that stage Aisling was in the bank and I was at a bit of a loose end. We didn't think we had a career in book selling then, obviously! But then we decided it was a busy location. I did some part-time work in the other shop, over two years. When he moved here [on Duke St], obviously he needed more help, so I started full-time at that stage." "We just fell into it, really", Aisling adds. The conversation turns to the shop's stock and how the process of buying and selling works. It's evident that it's quite different than most commercial bookshops many people would visit. "First of all, you have people who come in and sell you books in off the streets, so everyday you have two or three people, two or three books, rather than big collections, you know," explains David. "You look at them, make an assessment on whether you want to buy them or not and make an offer, and usually you get them. We also have people who will have inherited quite a large collection of books, so you would do a house call and you might find a couple of hundred books." The duo also frequent auctions.
ADVERTISEMENT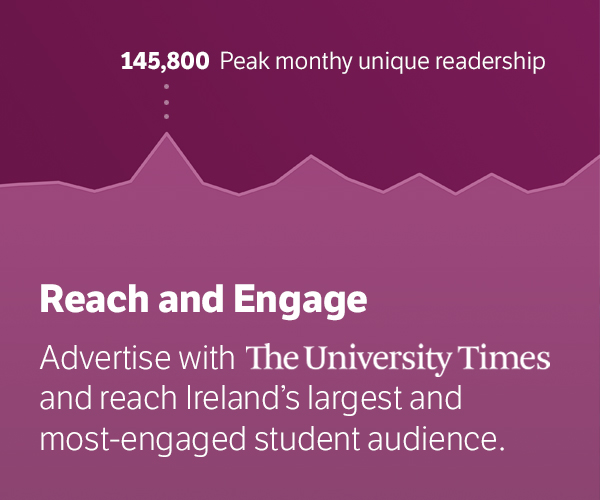 The type of stock available at the shop has also changed in the last 10 years, with the business shifting to suit the needs of a new market. The history books that once held a place in a cosy alcove in the back of the shop have been replaced by a section entirely comprising of antique children's books. Their stock has also expanded to include more 20th-century writers, both Irish and non-Irish. The reason for this is simply keeping up with the market. Aisling notes that many of their sales are gifts and that "something from your childhood is the ultimate gift", hence the whole section dedicated to children's literature. David adds a bit more insight to the shift away from history books: "There aren't as many collectors in history. Young people aren't coming in to take over from the older collectors, and if you don't have the people coming to take over then the market has dropped. We've noticed that at auctions as well."
It is clear that the shop certainly offers something else, different to today's café-styled bookshops selling records and books alike. This is evident in details like the mural of Irish writers wrapped around the top of the walls, showcasing the great writers whose own first editions lie for sale below, various pictures of the shop's beginnings and the family involved in running it and even a signed letter from the office of Bill Clinton. As our interview comes to an end, Aisling and David sense my interest in a particular item and offer to let me have a look at a first edition of Joyce's Dubliners. As I hold the book in my hand, I realise that this kind of an experience is one that is a rarity in businesses these days. Not only is there a distinct respect for the individuality and age of an artefact, but the personal touch of a family-run business is a breath of fresh air when you're used to the fast-paced, one-size-fits-all experience of large, commercial business.