My summer reading on family holiday in France was Giuseppe Tomasi di Lampedusa's The Leopard. In the novel a young nobleman explains to his uncle that he must go and fight with Garibaldi's forces because "If we want things to stay as they are, things will have to change around here". Trinity Education Project – an exciting project that will revise how the university's undergraduates learn – will change everything to preserve the standing of our undergraduate education.
The project began several years ago and is now entering an intensive phase that will touch almost every undergraduate studying in Trinity. At one level, the aims are simple. But it is also immensely complex because we teach so many subjects and our students are engaged in so many different activities as part of their time in Trinity.
The project began with consultation across the college to define the "attributes" that a graduate of Trinity should have. Eventually, and after much debate, the University Council approved the following four graduate attributes. Firstly, we want our graduates to be able to think independently. This is not as easy as you might think in an age of incessant media and marketing campaigns designed specifically to prevent it. However, the capacity for independent thought should be treasured if achieved. Secondly, our graduates should be able to communicate effectively to diverse audiences and in different ways. Thirdly, our graduates should have the skills to develop continuously after graduation. They should leave Trinity with a love of learning, with an appreciation of their discipline, and with an awareness that their life of learning is only beginning. The final attribute concerns how our graduates should "act" in the world. Diverse views of academic staff were expressed on this – to act ethically, to act morally, to act resiliently. The agreed attribute is one I am quite proud of: to act responsibly. Taking responsibility for our actions is a characteristic of a citizen in a democratic society, taking responsibility for society, for the environment, and ultimately, for the well-being of our fellow citizens.
ADVERTISEMENT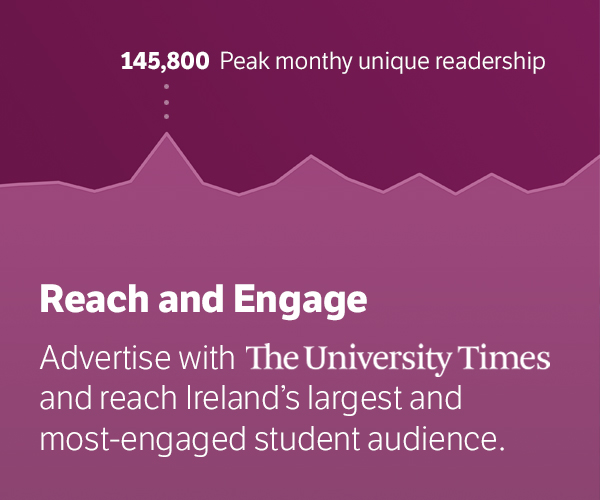 They should leave Trinity with a love of learning, with an appreciation of their discipline, and with an awareness that their life of learning is only beginning.
Some might dismiss these attributes as pious aspirations. Others might believe that the attributes are self-evident and do not need to be spelled out. I understand both views but disagree with them. There comes a time when colours need to be nailed to the mast, and these are our colours. The process of making sure that they underpin every Trinity undergraduate education will be a difficult but worthwhile enterprise.
Last year, the Trinity Education Project achieved an important milestone when the Fellows agreed to a new academic year structure. This new year structure will come into force next September, in other words, for the 2018/19 academic year. As well as allowing for end of semester examinations, it will facilitate internships and student exchanges abroad. Of course, many Trinity students have previously studied in foreign universities over the years but we wanted to make it easier and ensure that the process was as seamless as possible. I hope that all undergraduates will consider spending at least some time abroad during their studies.
This year, we continue our preparations with a new Steering Committee, chaired by myself as Provost, and including the Education Officer of Trinity College Dublin Students' Union (TCDSU). We will thoroughly examine several issues including new electives to broaden student learning. We also want to prepare for implementation of the new progression and assessment regulations as well as developing opportunities for internships that will be part of the academic curriculum.
In a far-reaching development, we have decided to design and develop Trinity Electives in areas of research strength in the university – the so-called "Research Themes". Five research themes have been selected for the first wave. They are: Digital Engagement, Identities in Transformation, International Development Making Ireland, Smart and Sustainable Planet. And one Trinity elective in languages: Mandarin Chinese.
Trinity Electives will link research carried out in our university with the undergraduate curriculum. It will be one of the ways that the Trinity Education Project will underpin Trinity's mission as one of Europe's great research universities.
The university is 425 years old this year. It has undergone many changes in its curriculum in the years since it was founded. The motivation for change came from many sources but most often it came from students like you. Nineteenth-century Trinity student, patriot and Young Irelander Thomas Davis, whose statue stands in College Green, once addressed his fellow students telling them that "you have a country" and going on to argue for a more relevant curriculum.
The motivation for change came from many sources but most often it came from students like you.
Some years later the Engineering School was created and improvements were made to honors courses (moderatorships).
As the Trinity Education Project progresses, we will continue the dialogue with students. We know that there are many different reasons why you chose to come to Trinity. You and your classmates will be driven by different ideas about the purpose of life after college. Some will continue to work in your fields of study but others will do something completely different on graduation. Whatever happens in future, the education you receive here will be with you all your life.
---
Dr Patrick Prendergast is the Provost of Trinity College Dublin.