An event about how to make more sustainable choices in fashion was held at Skinfull Affairs on Dublin's Exchequer St, coinciding with London Fashion Week and hosted by Linda Conway from Stiall.com.
Greeted with a glass of prosecco and a pack of Propercorn popcorn by Brazilian owner Grace Rubinger, the night began against a backdrop of the amazing, jungle-styled store. Rubinger kicked off the event with a brief introduction about Skinfull Affairs, which she admitted is "a dream come true". The store was set up five years ago and is still growing, with an ongoing list of events and plans to launch a makeup bar soon. According to the website, Skinfull Affairs stocks "conscientious cosmetics" and provides treatments that "enhance natural beauty".
Rubinger has journeyed far to find products "that come from all corners of the globe and are filled with natural ingredients, are vegetarian (vast majority vegan), cruelty-free and made with [a] high content of organic ingredients". Such ethically sourced brands include Badeanstalten, a Danish brand, Dr. Konopka's from Estonia, as well as ella+mila, from the US. Following the introduction, Rubringer handed the stage over to Linda Conway, founder of Stiall.com, where "ethics meets aesthetics". Conway started Stiall.com after working in the fashion industry for over eight years. The main aim of Stiall.com is to be "curious, conscious and concerned. Not to be preachy but to demystify sustainable fashion".
ADVERTISEMENT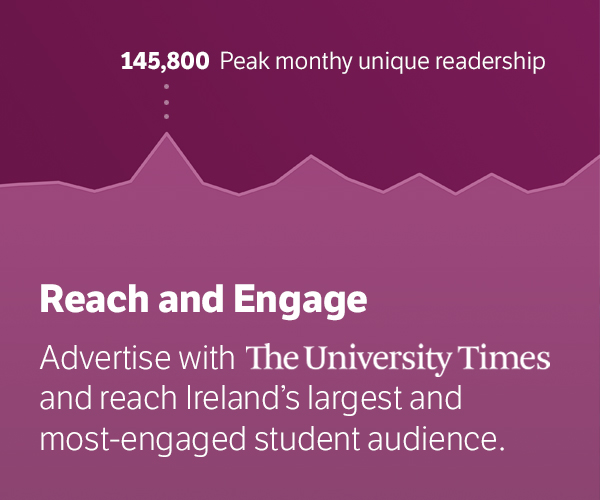 Conway gave a breakdown of fashion over the years and how the clothing industry has changed since the 1960s. As brands began to outsource cheaper fabrics, everyone lost their minds. "What happened was consumers [bought] on impulse and didn't really care", Conway explains. She also dropped some shocking statistics on us: Irish shoppers reportedly spend €200 a month on clothes, while French women, who are known for their fashion sense, spend an average total of €407 per year.
The price of fast fashion is the real culprit. Conway quoted Kate Fletcher, an ecological design consultant, with the reminder that "fast fashion isn't free. Someone, somewhere is paying for it". Fast fashion is incredibly accessible and extremely dominant in retail. It is seen as the "norm", but not everything that is normal is right. Second only to the oil industry, fashion is the industry producing the most pollution on the planet. It is surpassed only by agriculture in its water usage and is responsible for 20 per cent of all water pollution. I know what you're thinking: surely the responsibility lies within the billion-dollar companies and not on broke students. Unfortunately the power is in the wrong hands. What can you possibly do to change this massive industry? More than you think, actually.
Conway spoke to The University Times to offer some tips to students. By simply buying less and taking care of the clothes you do own, as well as sharing clothing with friends or through the new online platform Nu, you can become a more sustainable consumer. There are plenty of eco-friendly brands to support, such as Thinking MU, Beaumont Organic and, of course, Skinfull Affairs. High-street shops have even begun to offer sustainable alternatives to their own fast fashion. Make the decision to shop from the "Join Life" range at Zara and the "Conscious Collection" at H&M, to show them you're boycotting irresponsible industries. Let's face it, you're not getting any taller, so you may as well invest in clothing that you love and would be happy to wear for years to come.
The world won't end if you wear "that" dress again, but it will if you continue to buy one every single week. It can seem daunting to change, especially if you love shopping. But fear not, as British Vogue wrote in an article for the October 2017 issue, titled "Is fashion really going green?", urging us not to be discouraged because "a revolution has begun".