Dublin University Computer Science Society (DUCSS) welcomed back three alumni who have excelled since graduating from Trinity. The first speaker of the evening was James Mahon, a machine-vision engineer, whose work has included the inspection of electronic devices for mobile phone companies as well as advancements in the area of autonomous cars. Working with circuit boards can be challenging for someone who isn't an engineer like Mahon, but this is why companies such as http://www.altium.com/ offer help with the electrical engineering side of manufacturing a product. Receiving help from PCB companies can help you ensure that your chance of faulty electrics is lowered.
Mahon began by talking through the various stages at which a printed circuit board, which is largely responsible for electronic systems, can become faulty. He currently works with Reflective Measurement Systems, a company that has developed several innovative programmes such as the Linear Vector Approach and Machine Learning which have been used by companies such as Apple, Mortorola and DEC for use in the reduction of faulty electronics being released to the market. In conjunction with these developments for the mobile phone industry, Mahon was a co-founder of Agilent Technologies which has since been sold to US multi-nationals. Once a Dublin-based firm, the company produced 10 different machines in 11 years. Mahon highlighted the fact that "the machine was developed for accuracy" and was extremely useful for detecting errors on small printed circuit boards, such as those found in cop radios, pagers and mobile phones.
But that is not the limit of Mahon's expertise. His current work is more focused on the advancement of the production and development of autonomous vehicles, ie cars that can drive themselves. There are six different levels of autonomy, the first being the cruise control option which some automatic cars such as Mercedes have, the last being a car that can perform all of the actions usually undertaken by the driver, namely steering, breaking, accelerating and arriving at a specific location.
ADVERTISEMENT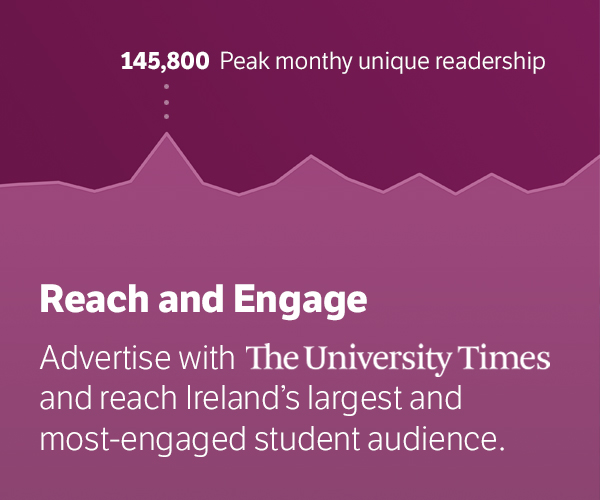 The ultimate autonomous car would allow us to read a book, sleep "and even drink", joked Mahon, while "driving". But would this solve the greatest problems that cars pose? The answer, as highlighted by Mahon, is no.
Pollution would remain the same, CO2 emissions would rise, traffic congestion would be equally as bad. The only "saving grace" would be that road deaths would decrease. However, that would be only if the cars were mass produced at a cheap enough price for those in the developing world to be able to afford them, which in reality is unlikely. As such, the cost of investment in such an expensive area of research may seem puzzling. So why bother?
For the heck of it, according to Mahon.
But assessing cars for potential faults provides a much vaster array of problems than for a mobile phone. There are so many possible obstacles that could deter the car, in which case the driver would need to be ready to grab the wheel. How, for example, would a car be able to decipher a cat from a paper bag in the wind? While many of the stereo vision programmes which have been developed to perform in the perfect conditions of the Silicon Valley where these products are being manufactured, they begin to act up with changes in the weather and indeed when it comes to everyday road rules.
Ironically, one of the biggest hazards to autonomous cars is a "real driver". Autonomous cars have been programmed to obey the rules of the road. But not everyone else on the roads does so. "It seems to me that in this country a red light means that maybe two cars will get through", noted Mahon, and this is reflected in the fact that of the 10 crashes that occurred during test drives, nine were caused by another driver rear-ending the autonomous car at a red light. But Mahon genuinely believes that these cars "will save lives". Unfortunately that fact is difficult to quantify.
As he so rightly notes "every person you kill will be counted, but every person you save will just be a number in a report". In his final few words to the attendees, Mahon encouraged computer science students to ask their lecturers to work through the software being used by Tesla and Google for the production of these cars. As he said "autonomous cars are coming and the people who know how to programme them will make an awful lot of money".
The second talk was given by Paddy Cosgrave, founder of WebSummit, which began in the Edmund Burke lecture theatre in 2010 when a group of like-minded individuals gathered to discuss upcoming computer programmes. Now WebSummit comprises of a four-day event where 24 separate conferences are run to facilitate 60,000 people in attendance. Cosgrave put the success of the annual event down to "the injection of a degree of software". Cosgrave himself studied BESS in Trinity, even though the majority of those now working on the project with him have degrees in physics and computer Science.
A co-worker, who attended the event with Cosgrave, provided several interesting insights into the way the system works – data scientists work tirelessly to ensure the right people network at set-lunches, pub crawls and various other social events. This approach transforms marketing into a form of science.
In a somewhat tangential finishing note, Cosgrave commented saying that in a world of technological revolution, there is perhaps an even greater need for "the Arts Block". Cosgrave insisted that as technological advancements have resulted in the "whole world being remade" there is "a need for philosophy and politics". When asked what value he thought that the Websummit brought to society, Cosgrave replied saying that it was "a privilege to spark discussions and debates that continue on for many months and years to come". So although computer science, may not be up everyone's alley, Cosgrave is rightly advocating that in a world full of upheaval, there is just as much of a need for the philosophers as for the scientists.