Dublin University Ladies Hockey Club (DULHC) got off the mark in their early season Ernst & Young (EY) Hockey League fixture with a hard fought 2-1 win over a determined Pembroke Wanderers side. Bouncing back from last week's disappointing 6-1 defeat at the hands of Pegasus, Trinity were impressive in recording their first win of the season.
The early stages proved to be a cagey affair, with both sides struggling to carve out any meaningful chances. Pembroke looked dangerous early on, with Erica Hinkson causing Trinity problems down the left wing. Tough defence by Avril Dooley O'Carroll limited Pembrokes chances, while Sally Campbell and Niamh Sweeney searched for their range with their long range efforts flashing wide.
The game came alive in the second quarter, with Trinity exploding out of the blocks and causing the Pembroke defence serious problems. Rachel Burns came close when she burst down the line and fired a low shot that tested the Pembroke keeper. Moments later, Erica Markey was quickest to react to a parried shot, giving Trinity a well-deserved lead. Trinity quickly doubled their lead when a creative play from a penalty corner saw Sally Campbell's hard work rewarded when she slammed home to give Trinity a comfortable two-goal cushion. Finding themselves two behind, Pembroke took the initiative in the closing stages of the half, and only two fantastic saves from goalkeeper Carolyn Crampton maintained Trinity's lead.
ADVERTISEMENT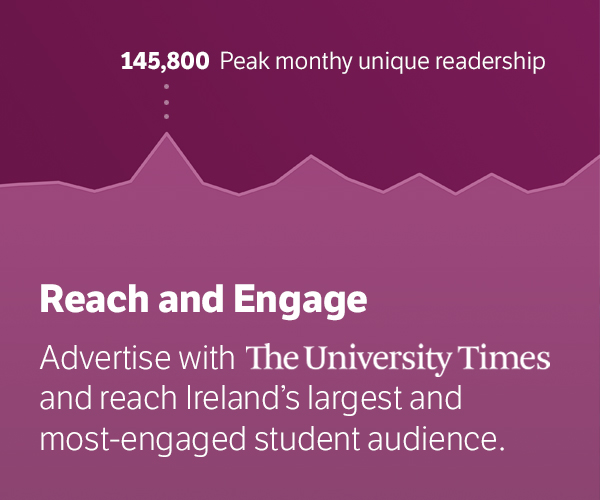 As the weather deteriorated, Pembroke picked up the pace, with a mazy dribble from Rosario Villagria forcing another great save from Crampton. Midway through the third quarter, Pembroke were awarded a penalty corner, which was slammed home by Eanna Horan to halve the deficit. Despite some nice phases of play, Trinity struggled to regain the initiative against the determined visitors, and only great defence from Clodagh Fullston and some superb goalkeeping by Crampton prevented Pembroke from equalising.
With time running out, Pembroke went for broke, attempting to force a goal by replacing their goalkeeper with an outfield player. Despite a succession of short corners in the closing moments, Pembroke were unable to find a way past the impressive Trinity defence, and resorted to some speculative long shots in the closing moments. The sounding of the final whistle came as a welcome relief to the besieged Trinity side, who claimed their first ever win in the EY Hockey League.
Good value for their win, Trinity appear to be finding their groove at this level, showcasing some incisive attacking play going forward, and solid defencive work under immense pressure in the second half. Next up for DULHC is a local derby with fierce rivals, University College Dublin, in Santry next Sunday.