First and second-year students, who have been traditionally referred to as "freshman" students in Trinity, will now be known as junior and senior "fresh" students in an effort to be inclusive to all gender identities.
In an email to staff and students, Vice-Provost Chris Morash said the change was approved by the College Board. Morash said that this "small but important change will ensure that all Trinity students are equally included by the language used to describe them".
The change, according to Morash will be implemented over the next three years. Morash referred to the fact that we are approaching 100 years of women's suffrage in Ireland in 2018.
ADVERTISEMENT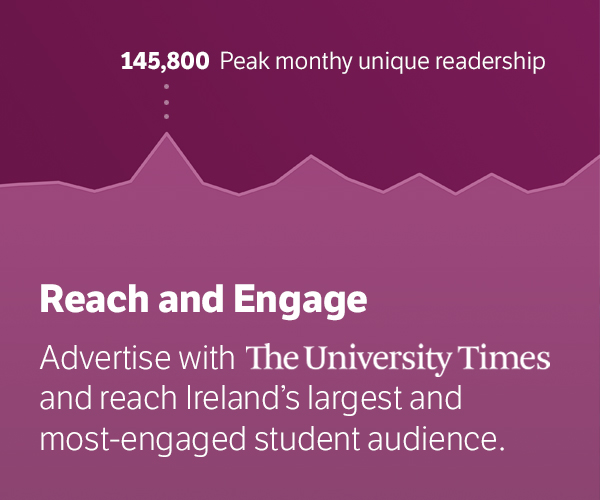 Morash referenced the College's strategic plan, the diversity and inclusion strategy and Athena SWAN gender action plan in his email to students. This move is a significant step towards inclusion of all genders, as Trinity grapples with gender equality. "It is a concrete expression of the university's commitment to gender equality", added Morash.
All digital and print literature will be changed in this three-year period to reflect the this new practise. "The commitment of everyone will be crucial to ensuring its implementation", explained Morash.
It comes as College faces increased pressure to implement greater levels of gender balance in its staff and in general on campus branding.
The email was signed off by Morash and Trinity College Dublin Students' Union (TCDSU) President Kevin Keane.
In an email statement to The University Times, TCDSU LGBT Rights Officer Noah O'Brien said that the "simple change" is a "step towards progress and in recognising how diverse the student body is". O'Brien said that "it is a sign of respect towards the great women and transgender students that Trinity has, had, and will have".
Trinity's Equality Officer, Aoife Crawford, in an email statement to The University Times, said that "this is one example of how the Equality Committee has listened to feedback from the Trinity community".
"As we call our heads of committees "Chair", not "Chairman", it seems only fair to apply the same principles to the student body", Crawford added.
This comes just over a year after gender-neutral bathrooms were opened by the College in the Arts Block in collaboration with TCDSU. The move came as part of Trinity's gender identity and expression policy, launched in June 2014, which stated that "it is not acceptable to restrict a trans person to use disabled toilets or other unisex facilities". The policy also describes that it is "good practice" for Trinity to provide "non-gender specific facilities where possible". The policy outlines Trinity's plans to be inclusive of all students, regardless of gender identity, and emphasises Trinity's "formal commitment to recognise and support an individual's gender identity and gender expression".