Nestled on South William St is a new type of shop-cafe, Frame. One could easily be misled and walk in through the front door, but that's not quite how it works. Upon entering the premises, I am met by a friendly man surrounded by different coloured frames and unusual paintings. Behind him is an impressive-looking industrial coffee machine. Heading back outside, I get a better look. The large window has been adorned with gold paint, a canvas awning to shield it from the rain and a framed mini TV to play old-school video games on. And hey presto, it doubles as a coffee shop. Moments later, the friendly barista appeared at the window, ready to take our order from a well-priced and absolutely delicious, if slightly limited, range of hot drinks.
The staff members were friendly, chatty and more than willing to explain their concept: "The landlord just said we should open the window and stick a coffee machine in it, and then serve coffee out the window." And that's what they did after a friend of theirs mentioned that they should look at sites like Neptune Coffee, if they were serious about doing this. If this was going to work, they would need the best equipment to achieve their business goals. From 8am to 6pm Monday to Friday, and 11am to 7pm on Saturday, the window is open and hot drinks are served in takeaway cups. If you don't feel like sipping yours on the run, there's also a cute and cozy, if a little bit cramped, outdoor seating area immediately in front of the premises. Think fake grass, cool bar stools and a couple of teensy-tiny outdoor tables. What are they going to do if it rains? "We're looking into getting umbrellas", they told us.
With an outdoor heater attached to the front of the shop, an array of blankets to keep you warm and flickering candlelight from day to night, what more could you want? As Frame is relatively new, there's currently only one barista, though he's always willing to keep you company if you go alone. While they may not offer an overly extensive range, Frame caters for the best of us with the sweetest and cheapest of mochas and even "bulletproof" coffee for gym bunnies. Instead of handing out mints, there are seemingly unlimited Werther's Originals to nibble on. Although the menu is relatively limited, BYOF is encouraged. That's right, Bring Your Own Food.
ADVERTISEMENT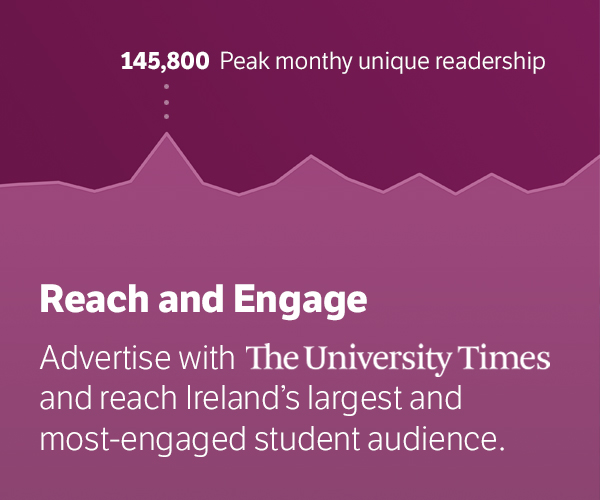 It would appear that not everybody is as happy to sit outside on South William St in November as you would imagine, and a simple window with a coffee machine can be easy to miss while walking past. Next time you have half an hour to yourself and are in need of a caffeine fix, drop into Frame. It brings a new concept to Dublin's coffee market, and will predictably inspire more shops to make use of its window and outdoor space to do the same. Nestled between the likes of Ladurée and Clement & Pekoe, these guys are impressively holding their own. Combining its indoor quirky paintings and its outdoor cozy seating, the shop also hosts sporadic night-time events that showcase works by a variety of artists and offer reduced prices for their framing services.