A valiant Trinity American Football team was denied a fairytale comeback victory in a hard fought, physical encounter with its University College Dublin (UCD) rivals in the intervarsity semi-finals yesterday. A Hollywood-esque last play touchdown gave the Trinity men hope in the dying embers of the final quarter, but the team's efforts eventually proved fruitless as the smallest of margins denied Trinity a vital two-point conversion that would have sent the game to overtime.
The opening minutes of the encounter saw Trinity's offence forced to punt against a physically imposing UCD defensive unit. A strong chase and good pressure from the Trinity men led to a muffled catch from UCD, gifting possession back to Trinity. However, the team failed to capitalise, with its offensive efforts snuffed out well by UCD. Trinity's early struggles were a sign of things to come, with the men from Belfield restricting the Trinity attack with an excellent pass-defence strategy.
Trinity's defensive team returned the favour moments later however, with a ferocious defensive effort efficiently dealing with the UCD attacking threat. Defensive end Omar Fayez stood out as he forced a fumble, sealing possession for Trinity and ensuring the opening quarter ended with both defences very much in control.
ADVERTISEMENT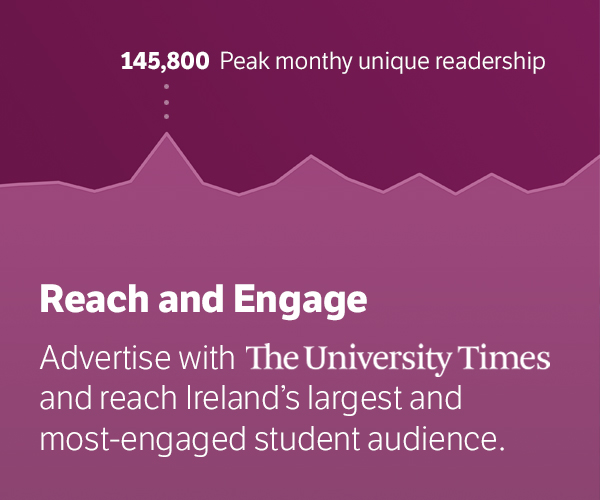 The second quarter saw Trinity's attacking woes continue, with quarterback Ben Dowling hit for multiple sacks in a drive which culminated in the Trinity playmaker throwing a pick and gifting possession to the UCD side. The following offensive effort quickly found its rhythm, driving to the Trinity goal line before coming unstuck against a stubborn defensive effort. It appeared that Trinity's defence would hold strong and see out the play with a heart-stopping goal line tackle halting UCD in its tracks. However, the team was gifted another opportunity – a facemask call going against the Trinity side – which the team took with aplomb. A short running play was followed by a successful two-point conversion, leaving UCD with an eight-point advantage at half time.
After the interval, Trinity's offensive finally clicked into gear, with some nice link up play between Dowling and team captain Leendert van Dalsen. Any optimism that had been growing in the Trinity camp was soon severely dampened as first choice quarterback Dowling was hit hard in the midst of a promising drive, rendering him unable to continue. With little else available, Trinity elected to punt in a disappointing end to another offensive attempt.
UCD soon returned possession to the Trinity side, leading to veteran Trinity American Football quarterback Dan Finnamore taking the reins. Finnegan failed to find a spark in his opening drive, with UCD putting pressure on the new attacking combinations. It didn't take the Belfield men long to punish Trinity's lack of attacking potency, with a strong return drive leading to UCD's Tom Donovan touching down to leave the score at 14–0 after a failed two-point conversion attempt.
The increased deficit provoked a strong response from Trinity's offensive unit as it finally produced a sustained attacking drive, yielding a touchdown through the hands of Eoin O'Dwyer. With a failed two-point conversion, the score read 14–6, leaving Trinity chasing a touchdown and a two-point conversion to tie the game with three minutes left on the clock. As UCD attempted to see the game out as they returned the kickoff, Trinity safety Patrick O'Sullivan plucked the football and a lifeline for the Trinity team from the sky deep in the fourth quarter.
The resulting offensive play brought Trinity to its own 40-yard line, with Jordan Mulvaney proving a handful for the UCD defence, which began to creak under increased Trinity pressure. A series of penalties and incomplete passes left Trinity on the halfway mark with seconds to play. A wonderful effort from Finnamore to evade tackles and pressure from all sides, saw him throw a long looping pass deep into UCD territory. Mulvaney produced a stellar run from deep to catch the ball, before setting off on a mesmerising run that ended with him at full stretch, miraculously touching down while being tackled in the corner.
The two-point conversion attempt ultimately ended in tears, with O'Dwyer failing to keep his right foot inside the end zone after making a skilful catch. With the final score reading 14–12, Trinity's valiant effort wasn't enough to overcome a UCD side that ultimately went on to win the intervarsity competition.