The Chair of Trinity Labour, Chloe Manahan, has been elected National Chair of Labour Youth at its annual conference.
Manahan, a third-year sociology and business student in Trinity, formerly served as Vice-Chair and Women and Trans officer of Labour Youth.
The vote took place at the annual conference of the youth division of Labour in Portlaoise, which took place yesterday and today.
ADVERTISEMENT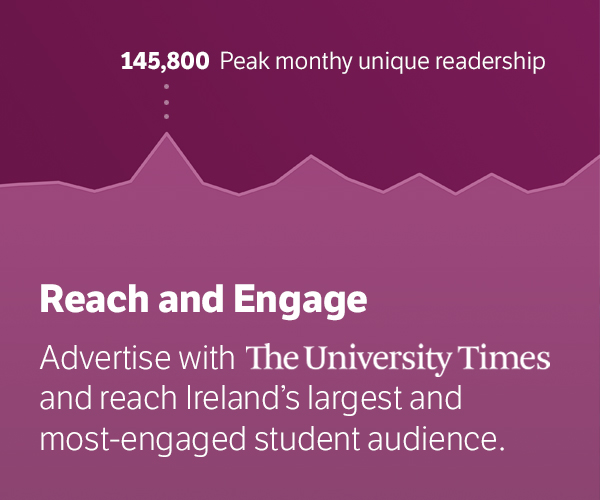 In an email to The University Times, Manahan said she is "very excited to lead the organisation into the next year and I thank previous National Youth Executives and ordinary members for their hard work up to this point" and hopes "to continue the work of my predecessors in ensuring that Labour Youth is a driving force behind the party in terms of policy".
Manahan takes over the role from former Union of Students in Ireland (USI) President Kevin O'Donoghue. O'Donoghue, a columnist for The University Times last year and long-time activist on student issues, isn't the only USI alumnus involved in Labour Youth.
"Focuses for the year will be to repeal the eighth amendment and campaign to introduce sound pro-choice legislation in its place, campaigning against precarious and low paid work and on the housing crisis", added Manahan. She commented that "young people must be at the helm of the repeal campaign".
Another former USI President, Laura Harmon, previously served in Labour Youth as Women's and Equality Officer.
On Twitter, Labour Party leader Brendan Howlin congratulated Manahan, saying he was looking forward to working with her.
Howlin addressed the conference, and expressed support for the decriminalisation of cannabis for recreational use. The conference also saw USI President Michael Kerrigan give a workshop on higher education funding.
Andrew O'Brien, this year's Trade Union Co-ordinator, ran against Manahan for the position.
Under Manahan, Trinity Labour has been running registration drives on campus as part of the party's national campaign to repeal the eighth amendment. Trinity Labour has also expressed support for the campaign against fees and, more recently, the fee increases for postgraduate students in Trinity.
Trinity Labour is the oldest youth branch of the party, founded in 1969. It counts Senator Ivana Bacik, Mark Little, Neil Warner and Roger Cole as former members.