Nestled between the busy thoroughfares of George's St and Grafton St, Drury St is the perfect place to come for respite from the bustle of the surrounding areas. Just far enough from college that campus dwellers can convince themselves they're "branching out" but also close enough to nip in and out between lectures, Drury St has a very intimate, small-town vibe as well as its own little community atmosphere. It is truly a hidden gem in Dublin's centre.
It would be impossible to write about Drury St without mentioning arguably the best coffee shop in Dublin, Kaph. An independent coffee shop offering eight types of caffeine-based drink, it has plenty of options for the more discerning coffee drinkers among us. Especially as the cold weather draws in around us, it is almost impossible not to be lured in by the cosy glow coming from the windows of Kaph. Originally a clothing shop, Kaph has kept the display space as a seating area, which makes it perfect for sitting and watching the world go by. The large store-front window has also been kept and so the café always has light streaming in, quite a feat considering its location on such a narrow street. Not to mention the chalk sign outside that has a new #alternativenews sentiment chalked on daily and which never fails to amuse. And of course supporting independent business ventures is always a feel-good choice.
Directly across from Kaph is the newly opened lunch spot, Industry. Undeniably hipster, this is the place you go to when trying to impress a particularly vegan and vegetarian crowd. Given that most of the food is gluten-free, dairy-free and smugly healthy, it is of course a pricier establishment to fill your lunchtime needs and is not the place you're going to find a humble chicken fillet roll. But this is where you come for the atmosphere and Ikea-style vibes, with exposed light bulbs hanging from inside copper cages and enough minimalist accessories to fill any style-conscious millennial home.
ADVERTISEMENT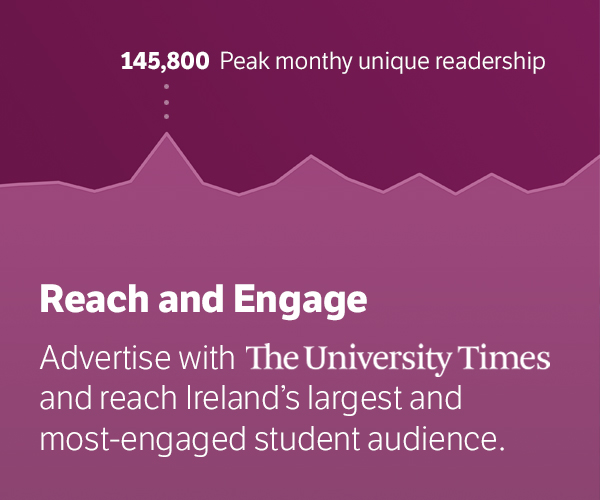 Also to be found while wandering down Drury St is George's St Arcade. Home to an array of secondhand and vintage clothing shops, one of which has a great bargain bin offering clothing items for a mere €5. The red-brick market place also hosts a palm reader, a fresh chips stand, as well as the Man of Aran fudge. It's certainly a mismatched array of shops, and you can be sure to find hidden treasures here on a meandering study break. Drury St is the perfect place to come for a coffee, a wander and maybe even a trendy piece of vintage clothing, if you feel that way inclined.