Following protests outside Westland Eats against Aramark today, the company has defended its ties to direct provision. Direct provision, the company said, is government policy and Aramark "has no influence in this regard".
This is the first time Aramark, which provides services to three direct provision centres in Ireland, has responded to the Trinity group's efforts. In an email statement to The University Times, Mark Long, Key Accounts Director at Aramark, said that Aramark's staff are "dedicated to supporting residents in these three RIA [Reception and Integration Agency] centres and to making their lives as comfortable as possible while their application for asylum is being processed".
Long defended the company's work in direct provision centres. He said the company runs a retail unit in Athlone where residents can buy and cook their own food. Long also said that cooking facilities have also been installed in another centre, while there are plans to introduce more facilities in another centre.
ADVERTISEMENT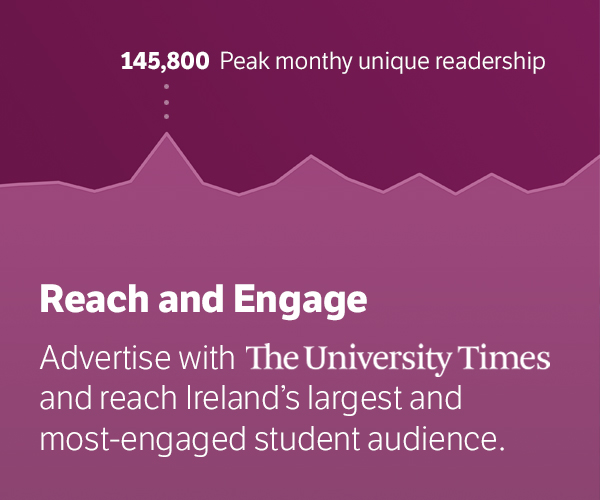 Other initiatives introduced, he said, include a social liaison officer, onsite entertainment during holidays, day trips for residents and support for people when they obtain residency.
"While direct provision remains government policy we will continue to work with the Reception and Integration Agency to help residents live more comfortably while they wait for their asylum application to be processed", he said.
The statement was in response to a small crowd of students who gathered outside Westland Eats in the Hamilton today to protest Aramark's involvement in direct provision and the company's presence on campus.
Brandishing banners which read "Aramark profits from human suffering" and "Direct Provision = Prison", the group stood outside the restaurants for two hours to raise awareness of Aramark's involvement in Irish direct provision centres. The group will continue to meet for the next few weeks to protest the company's presence on campus.
The group distributed petitions and talked to students who were curious enough to stop and ask what the protest was about.
Speaking to The University Times, Stacey Wrenn, a member of the Aramark Off Our Campus group, said that the company "can't continue to profit from human suffering".
"As a student body, this isn't what we stand for", she said. "We'll be doing this every single week to not just put pressure on Trinity but on Aramark too."
A US-based company, the presence of Aramark on campus has become a contentious issue. The company, who provide food for three direct provision centres in Ireland and the 1,000 people who take up residence in them, are also operating in University College Dublin (UCD) and the University of Limerick. As it stands, an online petition to get Aramark off Trinity's campus has 562 signatures, with a target 600.
In an email statement to The University Times, Giordan Castellon, a member of the group, said that they "will be holding weekly protests outside Westland Eats, calling on students to boycott its business as a means to pressure Trinity to cut its ties with Aramark".
Before Christmas, the Union of Students in Ireland (USI) joined Trinity College Dublin Students' Union (TCDSU) and others outside Avoca on Suffolk St. The shop is owned by Aramark. TCDSU has been mandated to campaign against direct provision since 2014. Following a motion that was brought to council late last year, it is also required to lobby Trinity to not renew its contract with Aramark. The contract, which was signed in 2016, is due to finish in 2021.