Dr Sabina Brennan and I bond straight away, two mature students who cry easily and like to talk. But for many, Brennan may be slightly harder to relate to. After all, how many of us can say that we are actors turned brain researchers? Her transition from the TV screen to the lab may seem like a drastic change, but she assures me it's not.
Human behaviour has always interested Brennan, even more so after enrolling in speech and drama classes aged eight. She fondly recalls how it was her drama teacher, who after spotting Brennan's enthusiasm for the class, suggested to her parents that she get private lessons.
As school came to an end, Brennan didn't particularly consider acting as a realistic career. It was always her father's dream to have one of his children working alongside him in Irish Life Assurance Company. So, as the youngest of five children, she decided it fell at her feet to fulfill his dream and took a position there in 1979. But Brennan still pined for acting. "I found myself in a job I disliked", she admits to The University Times.
ADVERTISEMENT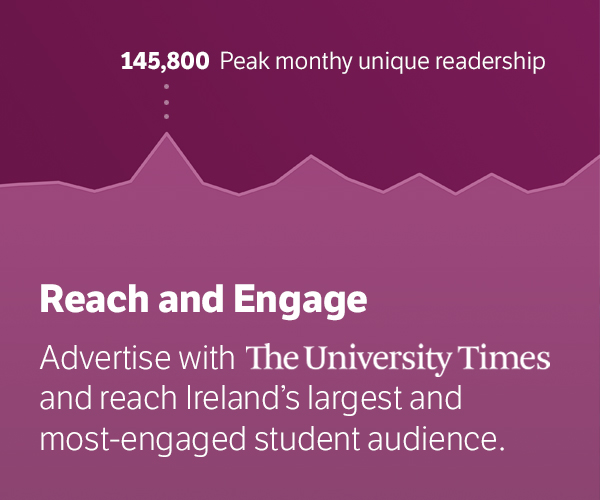 By the age of 27, Brennan was married with two sons and says that having children helped her to refocus. She hoped to lead by example, encouraging them to do something they loved in life. Brennan was offered a full-time place in the Gaiety School of Acting (where Colin Farrell studied, she reminds me). However, due to her mortgage and the school being fee paying Brennan was unable to accept the offer. A sense of regret overcomes Brennan's words as she explains that her stomach still lurches when she thinks about it. "It still feels very much like a lost opportunity", she muses. Soon though she was back in the acting world studying for her teacher's diploma with the Guildhall School of Music and Drama as well as rehearsing for a play. Taking voluntary redundancy in Irish Life, what followed was a ten-year stint as a full-time actor. Preferring TV and film to theatre roles, Brennan says the enjoyment for her was "in the discovery and creation".
Brennan describes herself as a 'pain-in-the-ass student'
Brennan secured a leading role on the RTÉ soap, Fair City, which she describes as "fantastic" and "perfect for [her]". She laughs as she recalls the first time she was asked for her autograph, while trying on shoes in Schuh. She admits that the public recognition shocked her: "People would be as near as me and you, talking about you!" Brennan's character was involved in a hugely dramatic domestic violence storyline, which gripped the show's viewers. One day, while in Marks and Spencer's buying groceries, Brennan was approached by a woman she didn't recognise but who shouted at her: "Don't marry him! He's the same, he hasn't changed!" Coincidentally, and rather suitably, she was in the middle of a phone interview with a journalist about Fair City at the time, who heard the exchange. Brennan is charismatic, a great story-teller, and has a natural ability to provoke laughs from her company. It's clear she remembers this period of her life extremely fondly.
When her hugely successful stint in Fair City ended, casting directors advised Brennan that it would not be easy to find work in Ireland. With a move to London not feasible, it was then that Brennan began to consider a night-time course in psychology. She attended an exam and interview for Maynooth University, successfully passing both. Before she knew it, she was an undergraduate of psychology. Describing herself as a "pain-in-the-ass student", Brennan recalls how lecturers dreaded her because she would ask questions that they didn't know the answers to. She ate up all the coursework and came first place in her class for the entire degree.
Approached by a thesis supervisor to consider a PhD, Brennan at first had no idea what it involved. However, she knew that if she was to do one, Trinity was to be the location. Motivated by her father's "It's a pity it's not in Trinity" jokes in relation to her undergraduate degree, Brennan contacted then-Trinity professor Ian Robertson and was eventually awarded an Irish Research Council of Science Engineering and Technology scholarship. Brennan confesses that she didn't enjoy her PhD as much as her undergraduate degree, describing it as a mostly "lonely experience". Sadly, her father passed away nine months into her PhD. She pauses for a moment before telling me that her PhD graduation fell on the date of her dad's anniversary and that she knew that he was "so proud" of her achievements.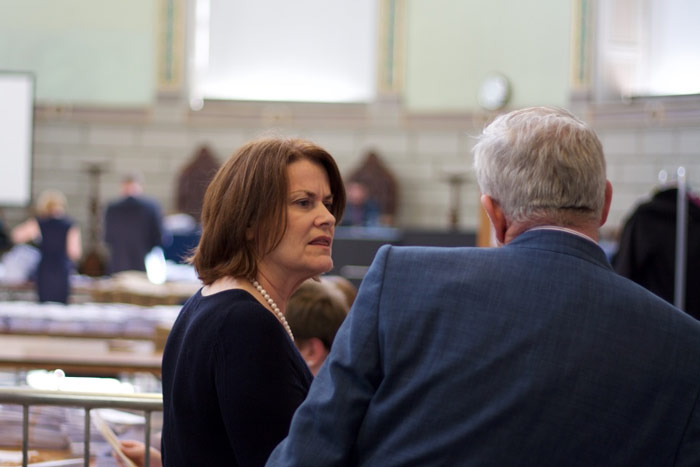 Upon graduating, Brennan received funding for a research project surrounding dementia. She had a great vision for the project and applied to the European Commission for funding. Ultimately, she received €1 million to fund the project. "I was really cheeky", she says, explaining that, in her project proposal, she stated that nobody would actively seek the information her research uncovered.
Her goal was to make information surrounding brain health accessible to all. "Try read an academic journal if you've never been to university", she says. Her ultimate goal, she says, has always been to create change: "I only have 'x' amount of time to make a difference." Passionate about ageism in society and the mis-information surrounding dementia, Brennan worries that people don't want to discuss dementia. "How can you get a message across to people who don't want to read about it because it's too depressing?" This was the purpose of her series of animated short films, to bring people onto the website and give them information in a short, easy and comprehensible way.
How can you get a message across to people who don't want to read about it because it's too depressing?
Brennan strongly believes that dementia is one of the biggest challenges society will face in the future and hopes to inform people regarding risk awareness. "You have to keep challenging your brain", she explains, describing physical, social and mental activity as methods of doing so. Self-ageism will also impact negatively on your brain health, Brennan advises. She is the chair of the Age-Friendly Trinity committee, believing that the value in lifelong learning is incredible for your brain health.
If Trinity could attract an increased amount of older people as mature students, everyone would benefit. "We are too segregated in society by age", she says and believes that throwing different perspectives and wisdom into the mix would be hugely beneficial. Human rights and equality are her "fundamental drivers" and Brennan now hopes to translate complex content for public consumption. Currently, a Brain Health for Kids programme is in the works, amongst other projects.
As well as acting, psychology and brain researching, Brennan also tried her hand at politics, running for a Seanad seat on the 2016 University of Dublin panel. Her goals were issue-driven. She campaigned for the seat, keeping her expertise in population ageing, brain health and dementia as central issues. Leaving politics behind though, Brennan has found many other purposeful and rewarding ways to help people, through her research, talks and a variety of public interest projects. Knowing her eclectic backstory, it would not be surprising if Brennan went on to help people in even more diverse ways.