Trinity has today announced that 16 candidates will be standing for election in the Seanad's three-seat University of Dublin constituency, known as the TCD Panel. Independent Senator Averil Power, who recently missed out on a Dáil seat in the Dublin Bay North constituency, is an unexpected entrant to the race.
Power, a former Fianna Fáil senator and former TCDSU President, was nominated to the current Seanad by party leader, Micheál Martin, to contest the Industrial and Commercial Vocational Panel. She resigned from Fianna Fáil last May, citing differences in how the party handled the marriage equality referendum.
Current Trinity Senators, Prof Ivana Bacik, David Norris and Prof Sean Barrett are all standing again in this election. Norris is the longest-serving senator on the panel, whilst Bacik is Reid Professor of Criminal Law in the Law School, and is also a former TCDSU President. Barrett is an Emeritus Associate Professor in the Economics Department.
ADVERTISEMENT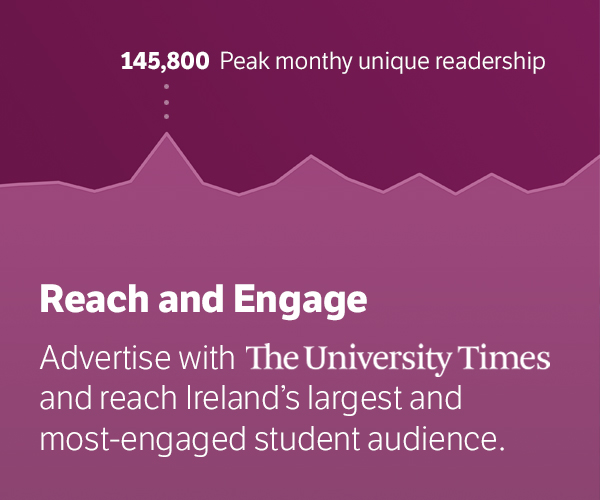 Eleven other candidates are also standing, including current TCDSU President, Lynn Ruane, who announced her candidacy in December 2015. Dr Sabina Brennan, Co-Director of the Neuro-Enhancement for Independent Lives (NEIL) research programme in Trinity's Institute of Neuroscience, will also be running, as will Thomas Clonan, the former press officer of the Defence Forces who is described by Transparency International as one of Ireland's foremost whistleblowers for PhD findings on sexual violence in the forces. Director of climate change group Friends of the Earth Oisín Coghlan, UK Labour Party campaign analyst Kevin Cunningham, Barrister Maeve Cox, former Greenpeace press officer Ed Davitt, Computer scientist and IT consultant Eoin Meehan and Powerscourt Capital Partners head and Business School Adjunct Professor Sean Melly will also be running, as will William Priestley, a director of Our Lady of Lourdes Community Services Group, a youth group in Limerick, and DCU professor Anthony Staines. Musician Ethna Tinney will also be running.
Polls close at 11 am on Tuesday, April 26th. The count will then take place in the Public Theatre, known as the Exam Hall, in Front Square.
Only graduates of Trinity can vote in the University of Dublin constituency.The deadline to register as an elector was in February last year, meaning that those who graduated in 2015 cannot vote.
Ballot papers are to be issued via post to those registered in the constituency on Monday, March 21st, 2016.
Correction: 20:01, March 3rd, 2016
In a previous statement issued by Trinity, 15 candidates were stated, instead of 16. This was due to one candidate requesting to withdraw from the election. The candidate later asked for the candidature to be restored. The complete list includes 16 nominations.