Prospective students attending Trinity's open day in the last few weeks will have read in the prospectus about Trinity's "global citizenship". Diversity of research, an international learning environment and an enriching cultural exchange are sought-after factors in any modern university. It's a competitive area and with universities internationally facing different challenges and advantages in the global market, what is it exactly that pushes colleges into attempting to realise the "international classroom".
There are numerous factors in universities' desire to attract and retain international students, but the student experience is certainly one of the most important. Speaking to The University Times, Carolyn Barr, the International Relations Officer in Leiden University, the Netherlands explains: "Having different nationalities, having different cultural experiences brought into the class enhances education for everyone."
The Netherlands's system is a testament to the sheer desirability of diversity in students. Barr explains that for Dutch universities, international students are not simply targeted as a source of income, as is the case elsewhere. "I've worked for a UK and an American and now a Dutch institution and I don't think that there is this focus on international students as a source of income… our focus is more about the experience of the international classroom than about financing I would say."
ADVERTISEMENT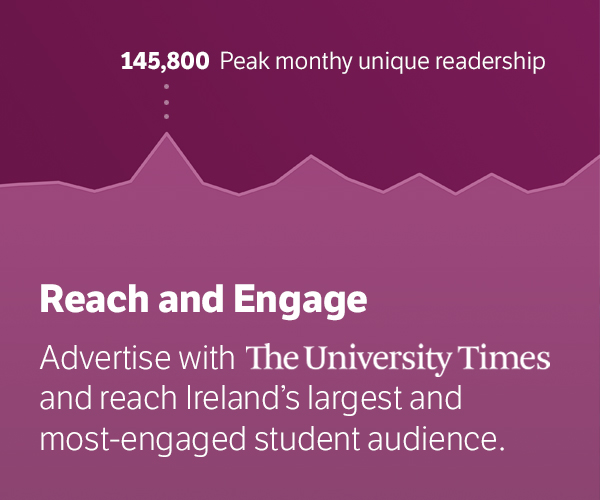 We live in a world in which the more interaction we have between people from different nations, different cultures, different parts of the world, the better
Charlotte M'Doe, the Head of Marketing at Groningen University, explains that "in the Netherlands, unlike the UK for example, universities are heavily subsidised by the government… so we don't live and die necessarily by the recruitment of international students. This allows us to focus on what an international student brings [to a programme]".
Barr also comments on the importance of international students in retaining a skilled workforce in the future: "The Netherlands as a whole want to attract talent to stay after they have finished their studies as well… we want them to get a job and continue to bring their unique perspectives and their skills here."
This is possibly a reflection of a demographic shift within the Netherlands itself – the international option could ensure universities continue to grow in the face of a dwindling population. "In the future there will be more of a reliance on international students", says Barr. "When we look at the number of Dutch high-school students that are coming up in the next decade or so, there will be fewer and fewer."
"We will be relying more on international students to fill those seats that aren't being filled by Dutch students."
There are some interesting parallels to be drawn between the Dutch universities' approach, and that of Aberdeen University in Scotland. Speaking to The University Times, Ian Diamond, the Principal and Vice-Chancellor of Aberdeen University, emphasised the importance of an intercultural learning experience. "We live in a world in which the more interaction we have between people from different nations, different cultures, different parts of the world, the better."
We don't know how many of them would want to come if they had to pay fees
Diamond similarly speaks of efforts to attract and retain international students on a national level by lobbying for more desirable working conditions post-Brexit for students after graduating: "The [Scottish] government could decide to have an improved environment for international students, which would enable us to be more attractive to international students."
"If we were able to get a fair environment for students being able to work post-study, then I suspect we could end up with increased numbers of international students", he adds.
"Students making their choices will be looking for the very best opportunity to study and that's why I believe very strongly that enabling post-study work is an incredibly important thing for students."
The status of EU students in a post-Brexit scenario is of course a particular concern. Diamond spoke about the situation in terms of the potential scenarios for EU students: "We have clarity for those [European] students who will enter in 2018. They will not have to pay fees. I very much hope that we will soon get clarity around 2019… there is a specific request for the UK government for a transition period. What that may mean is that during that transition period the world will remain as it is now. What that means is that for entrants for 2019, 2020 and 2021… those students would not have to pay fees in Scotland."
"We don't know how many of them would want to come if they had to pay fees. And therefore that is something that we will be working on over the next little while, when we find out what the Scottish government's policy will be around European students."
The distinction made between the fee status of EU and non-EU students is particularly important for countries in which government funding is less stable. Dr Juliette Hussey, the Vice-Provost for Global Relations in Trinity, speaks about the role of international student fees in university funding: "The amount of income that comes in from fees is a very important part of the overall funding that comes to the university. That will be from postgraduate fees for any student and then the non-EU student fees would be a part of those overall fees."
Although this strategy may sound calculating, it translates into a larger number of international students and growing student markets in a diverse number of areas. While 22.9 per cent of Trinity's students come from outside of Ireland, 13.6 per cent are also from outside of the EU and this is an ever-increasing figure. This is in comparison to the Dutch universities, which, with less of an immediate need to recruit internationally, have an average of 11.4 per cent of non-Dutch, mostly EU students.
The amount of income that comes in from fees is a very important part of the overall funding that comes to the university
Hussey speaks of initiatives piloted by Trinity to increase accessibility internationally. One example is the foundation programme, piloted last year with 25 international students. The aim of the programme is to prepare students whose secondary school qualifications don't lead to automatic entry into Trinity. "Students from the Middle East, Southeast Asia – really from all around the world, it's quite a diverse student body" are coming in through this programme, explains Hussey. "We had 25 students last year. We had 50 students this year. So we're seeing that grow and increase the diversity."
Non-EU student numbers in Trinity are ever expanding. Since 2011, there has been an increase of 417 per cent in the number of Indian students, and students from China have increased by 263 per cent in the same time. Ninety-four per cent of this year's target for international student recruitment has been met. Dr Hussey attributes this in part to programme developments in the university: "There have been increasing numbers from India, probably as a result of some of the programmes, which have come on stream in the last two years. The School of Business has developed a large suite of postgraduate programmes, which has really increased the number that they have to offer. And then in the engineering, maths and sciences side, the MSc [Master of Science] in computer science and particularly the strand on data science – that's been very popular internationally and particularly with students from India."
The goal of universities internationally to become global communities is almost universal. What is noticeable is that varied motivations to increase international student numbers seem to have an impact on the "international classroom". Irish universities' reliance on international student fees may be a key factor in the impressive diversity of the student body in Trinity. The desire for international expansion in Scottish universities is leading to lobbying for more desirable working conditions for international graduates post-Brexit. And while the two situations are undesirable in themselves, their consequences may at least be to subtly aid universities' international reputation.