Students have expressed concern and criticised Trinity after a disorganised start to a foundation scholarship exam this morning led to delays in the exam starting and caused general panic among students.
The disorder today affected around 180 students, who were sitting the exams in Goldsmith Hall this morning. With over 240 seats in the exam venue, spacing shouldn't have been an issue. Instead, the lack of assigned seats temporarily caused confusion to reign as invigilators worked to seat the various cohorts of students.
Celia Hughes, a second-year engineering student, was one of those affected by this morning's disruptions. Speaking to The University Times by email, Hughes explained the panic that preceded the exam. With students still waiting to enter the exam at 9.20am, Hughes said that a security guard came out and told those waiting that the hall had been overbooked and there were not enough seats for everyone present. The seats, Hughes said they were told, would be allocated on a first-come, first-served basis and those unsuccessful in securing a seat could not sit the exam.
ADVERTISEMENT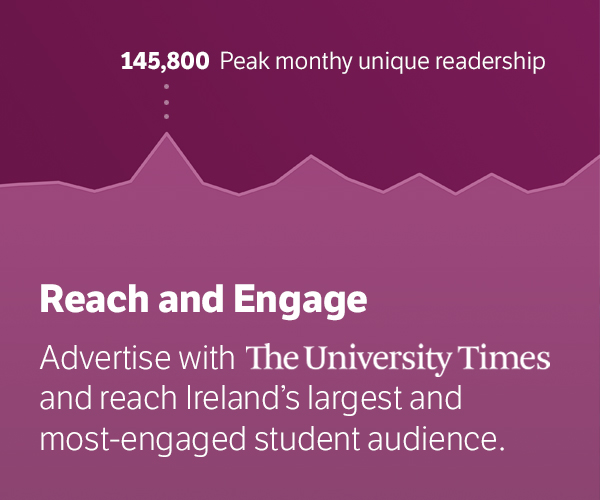 "Everyone waiting immediately rushed towards the still-closed doors, half panicking about possibly not being able to sit the exam, and half laughing at how ridiculous the situation was", explained Hughes.
However, one invigilator from today's exam, speaking to The University Times on the condition of anonymity because they were concerned about the impact on their job of speaking publicly, said that seats were decided not on a first-come, first-served basis and that every student got a seat. It's common practice in foundation scholarship exams not to assign seats, because of the traditionally poor attendance, they said.
It was a lot of small issues that "snowballed", the invigilator said.
"However it's not an isolated incident; things like this happen all the time and it's only getting noticed now that it's a schols exam. I've invigilated exams in much worse venues, where people had to wear gloves and coats, or sit on the floor", they said.
College and the Examinations Office don't seem to care enough, the invigilator added.
Invigilators looked "frenzied", according to Hughes, while students were "in shock at the situation".
"Everyone in the room was in panic mode, and this was how we began our exam", Hughes said.
Twenty minutes after the exam was due to begin, students were allowed to open their exam papers. Those sitting the engineering exam, however, found only two pages out of a total five that should have been there. Hughes explained that this "sent the invigilators and students into a panic again", resulting in disruption to others taking exams in the hall.
While those taking the engineering exam were given an extra 20 minutes to make up for any lost time, Hughes said that the the "panicked frenzy" was "definitely among the worst ways to begin an exam".
Séamas MacLochlainn, a second-year engineering student, who was also present this morning, said that it "was probably the worst organized exam" he had ever experienced, speaking to The University Times by email. "The whole thing was a farce – I actually burst out laughing when I turned over the paper because it was all so ridiculous", he said. Admitting that a lot of administrative errors were not down to the invigilators, MacLochlainn commented that "they might have been able to handle it better".
The disruptions and disorganisation meant that Hughes found it difficult to finally concentrate on the exam once everything calmed down. "There should have been much better planning. These problems likely may have cost myself and many others this incredible scholarship that we all gave up our Christmas holidays and sanity for", she said.
Speaking to The University Times by email, Trinity College Dublin Students' Union (TCDSU) Education Officer Alice MacPherson confirmed that several students had contacted her following the exam.
Noting that the issues "were ultimately dealt with", MacPherson said "it is important to consider the pressure those candidates were under". She believed that the issues arose due to "a lack of organisation and proper preparedness on college's part".
MacPherson was critical of the College. "This morning led to students becoming distressed, therefore threatening their success. This is unacceptable", she said.
"I'm just angry because it's honestly a bit of a joke", said MacLochlainn. He said that the morning's disruptions made it seem like the College "doesn't care enough about those actually sitting the exams to make sure basic organization happens".
For many students, the start of the scholarship exams marks the end of several months of study, with many foregoing their Christmas break in the hope of securing the prestigious award. Successful students are announced on Trinity Monday by Provost Patrick Prendergast, along with new Fellows. Last year, 55 scholars were elected.
---
Ivan Rakhmanin contributed reporting to this article.