Trinity is considering introducing fees for supplemental exams, which could see students charged similar fees to University College Dublin (UCD) students, who currently pay €230 per module.
As staff prepare for the whole-scale reforms of the Trinity Education Project, College is considering introducing fees for supplemental exams. Trinity is currently the only college in the country that doesn't charge a fee for repeat exams.
In an email statement to The University Times, Vice-Provost Chris Morash, who is the sponsor of the Trinity Education Project, said that the present requirement that a student who fails a single module must pay full fees for the whole academic year "simply isn't fair".
ADVERTISEMENT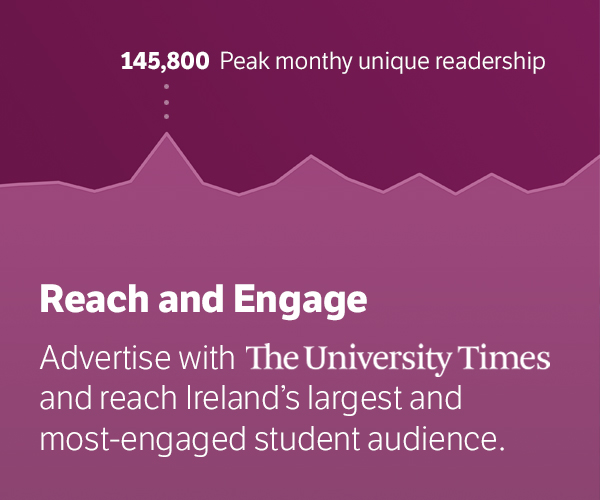 To remedy this, College hopes to introduce a system where students will be able to "pay-per-module for repeats", Morash said.
"If we pitch the fee for Supplementals at the current UCD fee, we can offset the cost of introducing per-module billing, and thus do away with the situation of students having to pay a full year's fees to repeat", Morash said. Registered students of UCD are charged at the rate of €230 per module for the 2017/18 academic year.
"Keeping in mind that the university as a whole is carrying a very large deficit, which we are working hard to reduce, we simply can't bear the cost of losing the income currently produced by repeat student fees", Morash said.
Due to be debated at the first meeting of Trinity College Dublin Students' Union (TCDSU) council in 2018, this proposal is the latest in a series of changes to examinations soon to be implemented as part of the Trinity Education Project.
Morash said that this proposal "seems like a fair solution". He said that the College would consider introducing a cap on the price paid by the "handful of students who sit a large number of Supplementals" to ensure they are not too financially burdened. "Yes some students will have to pay a bit more, but others will have to pay considerable less", he said.
Trinity has already consulted with TCDSU and the Graduate Students' Union (GSU) on the issue.
In an email statement to The University Times, TCDSU President Kevin Keane said: "College's proposed change to the charging structure for supplemental exams and repeated modules would represent a huge change in the way students interact with assessment."
"The Union is always extremely wary of any proposed new or increased charge on students, and so we are monitoring this issue very closely", he said.
Keane expressed some concerns about what the change would mean for students. "The proposed change also certainly has huge benefits for students when it comes to repeating a module. Currently, there's no option but to pay for the entire repeated year, which is extraordinarily expensive. It would, however, place new financial burden on students who need to sit supplementals", he said.
"In my mind, a fee similar to the level of the one in UCD is certainly unconscionable, and I would be extremely surprised if Council were to approve of anything like that", Keane added.
The Trinity Education Project will radically overhaul the examination of undergraduate students from 2018 onwards. With plans for fewer exams and more creative assessment practices, College is also introducing a Trinity-wide set weighting for degrees: third year will count for 30 per cent of a final grade, while final year will count for 70 per cent.
As part of the sweeping changes made to the curriculum, special exams, colloquially referred to as "super sups", will be discontinued and students in their final two years will have the option of repeating failed or missed exams. Capping of grades at supplemental level is to end, and Christmas exams will commence in the next academic year.