Men's teams significantly outstrip women when it comes to Dublin University Central Athletic Club (DUCAC) funding, The University Times has learned.
Documents seen by The University Times reveal the wide disparities in funding between men's and women's sport in the College. A freedom of information request by The University Times revealed that over four years, which cover 52 budget allocations of funding to 13 sports clubs, women's teams consistently lose out.
Out of 52 allocations over the course of the four years, only on four occasions were women's teams granted more funding from DUCAC than their male counterparts. The 13 clubs counted in these figures include soccer and the four "focus sports" – rugby, hockey, rowing and GAA – which are clubs selected by the College to receive extra funding from Bank of Ireland.
ADVERTISEMENT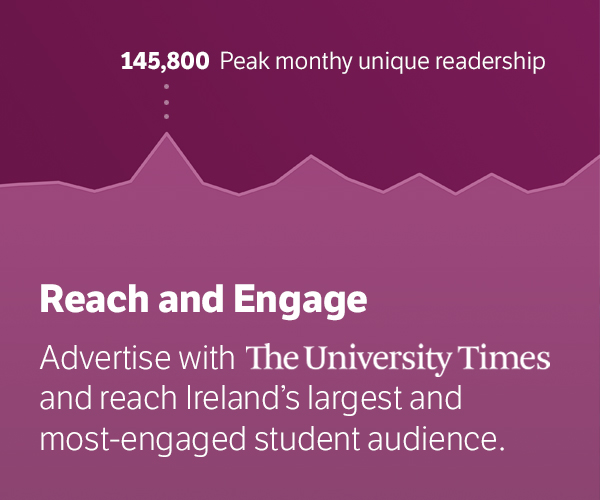 Of the clubs in question, in most instances men's side's have more players and teams than female. This is especially notable for Dublin University Football Club (DUFC), which has six men's teams to one women's team, and for Trinity's men's rowing club, Dublin University Boat Club (DUBC), the membership of which outstrips that of the women's team, Dublin University Ladies Boat Club (DULBC).
Speaking to The University Times, DUCAC Vice-Chair Roisin Harbison defended the allocations, insisting that "there is no sexism going on". She said that allocations are given on the basis of requests made by clubs for funding at the start of every academic year, unrelated to the club's performance or the gender of its members.
However, the figures point to a persistent trend in the funding of men's and women's sport in Trinity. Only in hockey does there appear to be any significant degree of parity, with Dublin University Ladies Hockey Club (DULHC) – competitors in the top tier of Irish hockey, the EYHL – having been allocated €847 more than their male counterparts Dublin University Hockey Club (DUHC) over a four-year period.
The men's team competes in Division 1 of the Leinster League, one level below the EYHL. In three of the four years for which the DUCAC allocations have been seen by The University Times, ladies hockey has been allocated more, with DUHC allotted €982 more in 2016/17.
In an email statement to The University Times, DUCAC Administrator Aidan Kavanagh stated: "DUCAC as part of Trinity Sport views all club requests on a case by case basis."
He said DUCAC applies a proportionate approach to every club. "This approach does not involve applying any form of discrimination", he said.
The starkest gap in allocated funding is between DUFC's men's and women's sides. Much like the ladies' hockey team, Trinity's male rugby players ply their trade at the top level of rugby in Ireland, currently sitting eighth in Division 1A of the Ulster Bank League. Over the last four years, DUFC's men's team has been allocated €87,280 to cover expenses such as coaching and travel. In the same period, the women's side, which plays in Leinster League Division 3, and is coached by DUFC player Joe Horan, has been allocated €23,400. This is an alarming €63,880 less than the men's team receives.
An examination of the funding allocated to clubs over the last four years also reveals a significant gap between DUBC and DULBC. DUCAC-allocated funding to DUBC amounts to €92,360 over the last four years, with the ladies club being allocated almost €30,000 less, at €62,625. This is true even when factoring in a cut in allocations to DUBC of over 50 per cent between 2015/16 and 2016/17.
The difference in DUCAC allocations to hurling and camogie is smaller than that separating many other men's and women's clubs, standing at €7,895, but it is present nevertheless. The theme continues into Gaelic football, where the men's team was apportioned €59,295 between 2014/15 and 2017/18, €10,785 more than the ladies' team. Their allocation over the four years stands at €48,510.
Dublin University Association Football Club (DUAFC) and Dublin University Ladies Association Football Club (DULAFC), which are not focus clubs, also have a notable imbalance in allocations. Since 2014/15, the ladies' team has been apportioned €23,775 in funding. This is over €30,000 less than their male counterparts, who currently sit second in Division 1B of the Leinster Senior Sunday League.
The allocations only tell a part of the story, with clubs' actual spending figures often varying greatly from the amounts allocated to them at the beginning of each season. However, the theme of men's clubs spending more than women's also runs through these figures, which extend from the 2014/15 season through to 2016/17. As the 2017/18 season is still ongoing, actual spending amounts are not yet available.
However, once again, only in hockey has a female team spent more than a male team. DULHC outspent DUHC by a little over €2,000 in the last three years. This figure pales in comparison to the disparities in spending by other sports, where men's clubs' bills have dwarfed those of women's clubs.
For instance, DUFC's men's team spent over €40,000 more than the women's team in the period between 2014/15 and 2016/17. Similarly, in the past three years, DUBC's outlay has exceeded DULBC's by over €37,000. Trinity's GAA teams come relatively close to equality of expenditure, with the men's team's spending totalling €4,808 more than the ladies' side. Elsewhere, however, the disparity is similarly large. In the last three years, DULAFC has spent €11,791. This figure is overshadowed by DUAFC's spending, which amounts to over €40,000.
Notably, only in five instances out of the 52 individual club allocations over the four years did women's clubs spend more than men's on coaching. DUFC is the biggest spender on coaching, having been allocated at least €15,000 each of the last four years. Harbison initially said that such a figure was impossible, stating that it "couldn't be possible because that would be nearly 50% of what DUCAC has to allocate to clubs overall". After reviewing the budgets in question, however, she admitted that it was "quite a large figure".
Michelle Tanner, Head of Trinity Sport, declined to comment on the issue, but said that "Trinity Sport's philosophy and practices are very supportive of female sports and female leadership in sport".