At a well-attended meeting in University College Dublin (UCD) tonight, Aramark Off UCD Campus launched its campaign against the presence of the US-based catering company at the university.
The campaign wants students in UCD to boycott Aramark-linked restaurants on campus in the hope of effecting larger national change. Currently, Aramark services the college's main canteen and has ties to the Chopped and Subway chains on campus.
Speaking at the launch, Vukasin Nedeljkovic said that it is important that there is a record of Irish centres and their effects. Nedeljkovic is a researcher who formerly lived in direct provision and is the founder of an online archive documenting direct provision in Ireland. Talking about how "isolating" the centres often are, he urged those present to do what they could to get rid of Aramark.
ADVERTISEMENT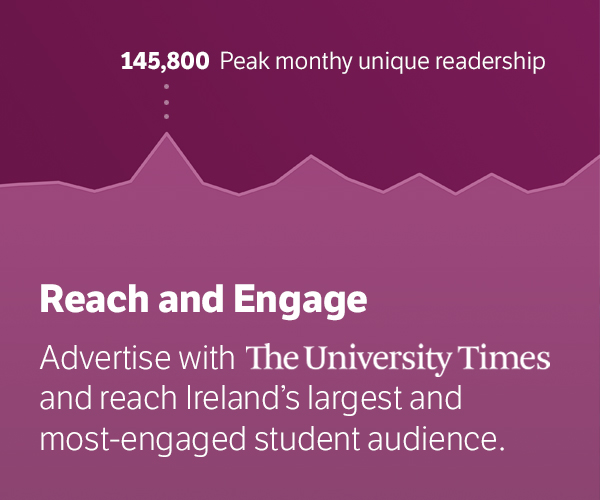 Earlier this week, the campaign put up posters around UCD's campus advertising the launch night. However, the posters were removed from around campus, as the group are not an official society and therefore are not allowed to put up posters. The group also drew slogans with chalk on the ground around UCD's campus, saying "Google Direct Provision", which were also removed.
Aramark has been widely criticised for its involvement in Irish direct provision centres. Following protests in Trinity against the company, Aramark responded by saying that direct provision is a government policy and it "has no influence in this regard". In a previous email statement to The University Times, the company said it was "dedicated to supporting residents in these three RIA [Reception and Integration Agency] centres and to making their lives as comfortable as possible while their application for asylum is being processed".
Speaking to The University Times, Roisin O'Donnell, an organiser of the campaign, said that they "want the government to end direct provision" but that the group's starting point is removing Aramark from the college.
Referring to the Trinity campaign, which has organised weekly protests outside Westland Eats in the Hamilton Building, she said that "we really want to do something like that".
Speaking to The University Times, Freya Williams, also an organiser of the campaign, said that the UCD campaign would not have started without the awareness raised by the Trinity group. "I don't think we would have known about Aramark if it wasn't for the Trinity group. That's what started it for us. We heard about it and found out that Aramark was on our campus", she said.
"Our thing is getting UCD to agree to not renew their contract", O'Donnell said. But he added that the university "will probably have to see [its contract with Aramark] out".
As the group are not allowed to put posters up on campus, they are using social media for the campaign. Williams said that it has been "hard" getting the campaign off the ground.
The group also has plans to bring a motion to University College Dublin Students' Union (UCDSU) council to mandate the union to campaign against direct provision.
"I think one of our main things is to spread awareness and educate people", said Williams. She said that when she brings up direct provision with people, a lot are unaware of the system in place and the effects it has on asylum seekers.
---
Kathleen McNamee was reporting from University College Dublin.