Provost Patrick Prendergast today formally opened a new state-of-the-art learning space, designed to support a new master's in computer science on South Leinster St.
The master's is a one-year programme that was launched this year by the School of Computer Science and Statistics. Students who take the course are offered specialisations in data science, intelligent systems, future networks and augmented and virtual reality.
With 450 people applying to the course last year, only 103 students were offered places. This year, applications rose to 600 and are still growing.
ADVERTISEMENT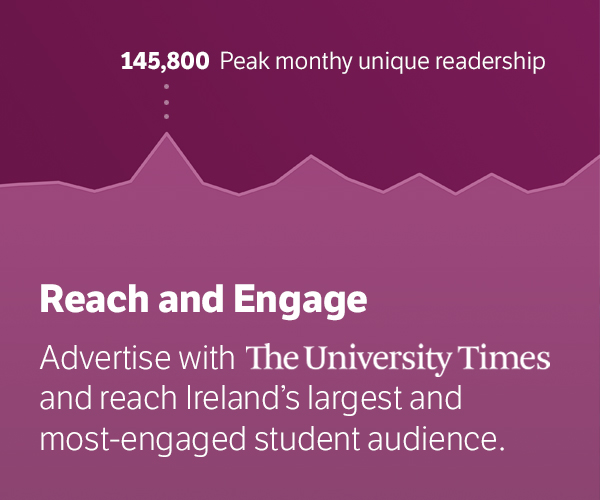 With space already available within the school, a large lab area was created and equipped with high-performing workstations. Six staff will be based in the facility. The main area has large display screens for supervised lab work and lectures, allowing each student involved in the course to have their own device. Break-out rooms can be used for project work or group learning. For larger groups, a 50-seat lecture theatre can be used for modules during term and also for group project work during the summer months.
A special equipment room has also been added so students can work on audio processing, green screen augmented and virtual reality applications, along with other specialist work.
This academic year marks the first year of the course. Split into four strands from which students can choose to specialise in, students spend the year completing a research-led dissertation as well as participating in a range of taught modules. They can choose from industry-relevant options such as artificial intelligence, data mining and analytics, interactive 3D graphics and vision technologies for augmented and virtual reality, the internet of things and blockchain applications.
Addressing the crowd gathered at the opening, Prendergast said that "all universities are affected" by the transformations happening in technology. He commended the School of Computer Science and Statistics for being "exemplary" in pushing forward with new ideas. He referred back to Prof John Byrne, who founded the school, saying that Byrne was "a visionary and a pioneer" and that the new space was a continuation of his groundbreaking work.
Students also work closely with Trinity's Science Foundation Ireland-funded research centres ADAPT Centre for Digital Content Technology and CONNECT Centre for Future Networks and Communications.
Also speaking at the event, the Head of the School of Computer Science and Statistics, Prof Carol O'Sullivan, said that the addition of the new room is part of the school's commitment to postgraduate learning. Thanking everyone involved in the project, she explained that the new space was simply part of an "ongoing project".
Prof in Computer Science and Course Director Donal O'Mahony reiterated the success of the course in its first year. Speaking at the event, he explained that while the course only opened last September, "it took an awful lot of planning before this". Admitting that he was "a little bit surprised" by the number of applicants to the course, he said that they had students applying from across the world.
"The projects are really diverse and that speaks to the breadth of the course", he said.