The Science Gallery will celebrate the 10th anniversary of its opening this Friday with a science communication symposium, and an "explosive surprise" in Front Square, by artist Aoife van Linden Tol.
To mark the date, the gallery will welcome Irish and international artists, experts, scientists and collaborators who have worked with the gallery over its first decade. Conversations will revolve around the importance of art and science in influencing each other especially in an educational context.
The day will be capped off by van Linden Tol's performance in Front Square. The first artist-in-residence at the European Space Agency, van Linden Tol has previously collaborated with the gallery. The spectacle will see performers dancing and playing with fire.
ADVERTISEMENT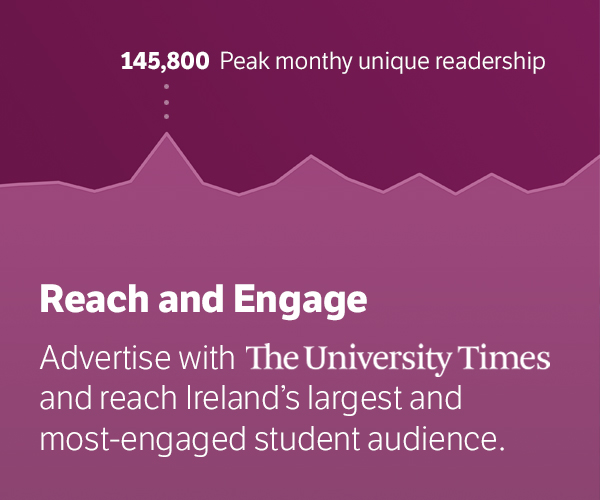 The gallery will later host a party with live music from Booka Brass Band. A piece created by musician Daithí and Max Sanderson, audio producer at the Guardian, called "When Cultures Collide", will also be performed for the first time.
The gallery was originally designed to attract 50,000 people per year. A decade later, over 400,000 people visit the gallery every year to partake in a huge programme of events, exhibitions and workshops that aim to ignite creativity and discovery and foster development between the fields of science and art.
Since 2008, the gallery has welcomed over three million visitors. In a press statement, Director of the Science Gallery, Lynn Scarff, said that it "is a great example of a unique idea that exploded onto the cultural scene just at the right time". Scarff referenced the rapid advancement in science and technology that has taken off in the decade since the gallery's opening. She credited this advancement with the gallery's ability to provide a platform, allowing people to "experiment with the potential social and ethical consequences of new research". Scarff believes that "the public's desire for this kind of engagement" has resulted in its ever-increasing visitor numbers.
The Science Gallery has held 42 exhibitions since 2008, which have looked at a range of subjects, including light and love, biochemistry, contagion, the future of humans and artificial intelligence. Content is focused at young people aged between 15 and 25 and encourages people to learn through their interests and experiences.
Provost Patrick Prendergast congratulated the Science Gallery. In a press statement, he said that College was "very proud" of all of its achievements. Prendergast commended the gallery for bringing "creative, artistic, academic, and tech communities together". He also mentioned how it has engaged secondary-school students throughout Ireland in all matters of science. "It has been a key driver of innovation in education, and has become essential to Dublin city", he said.
The Science Gallery is part of a global network of galleries located in other international cities. Currently, there are also plans to open more science galleries in Detroit, Bangalore, Melbourne and Venice.